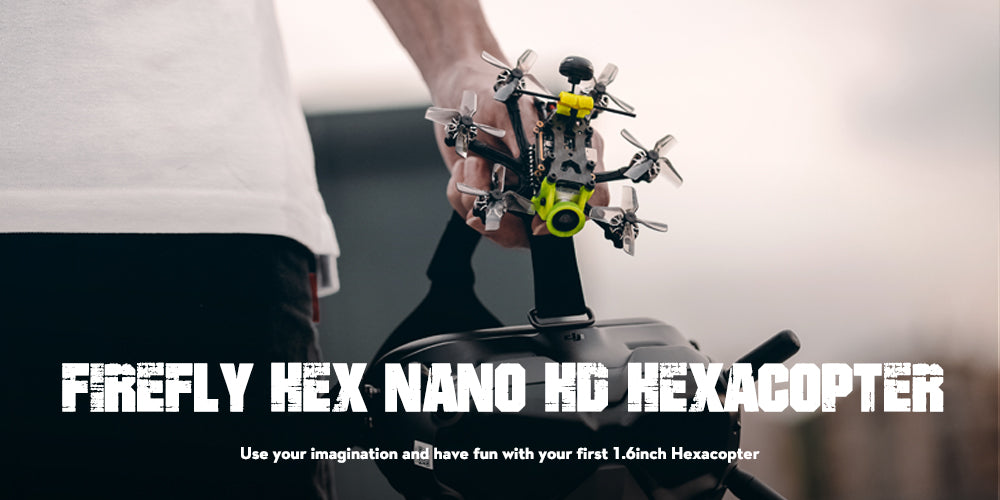 Hello everyone , 
We will release the Firefly Hex Nano DJI Hd version this Saturday. Thank you for looking forward to the HD version. Currently still waiting for the batch of propeller guards. 
The Hex nano will be the smallest and lightweight DJI hexacopter drone ! 
To keep minimizing weight and optimal performance, we modified Nebula HD Nano V2 kit to save 10g weight. Flywoo is exploring more possibilities in the ultralight field. . This kit also can support with DJI goggles. With DJI goggles, Users can choose 25mW/200mW/500mW/700mW from DJI goggle settings.