Roll over image to zoom in
Description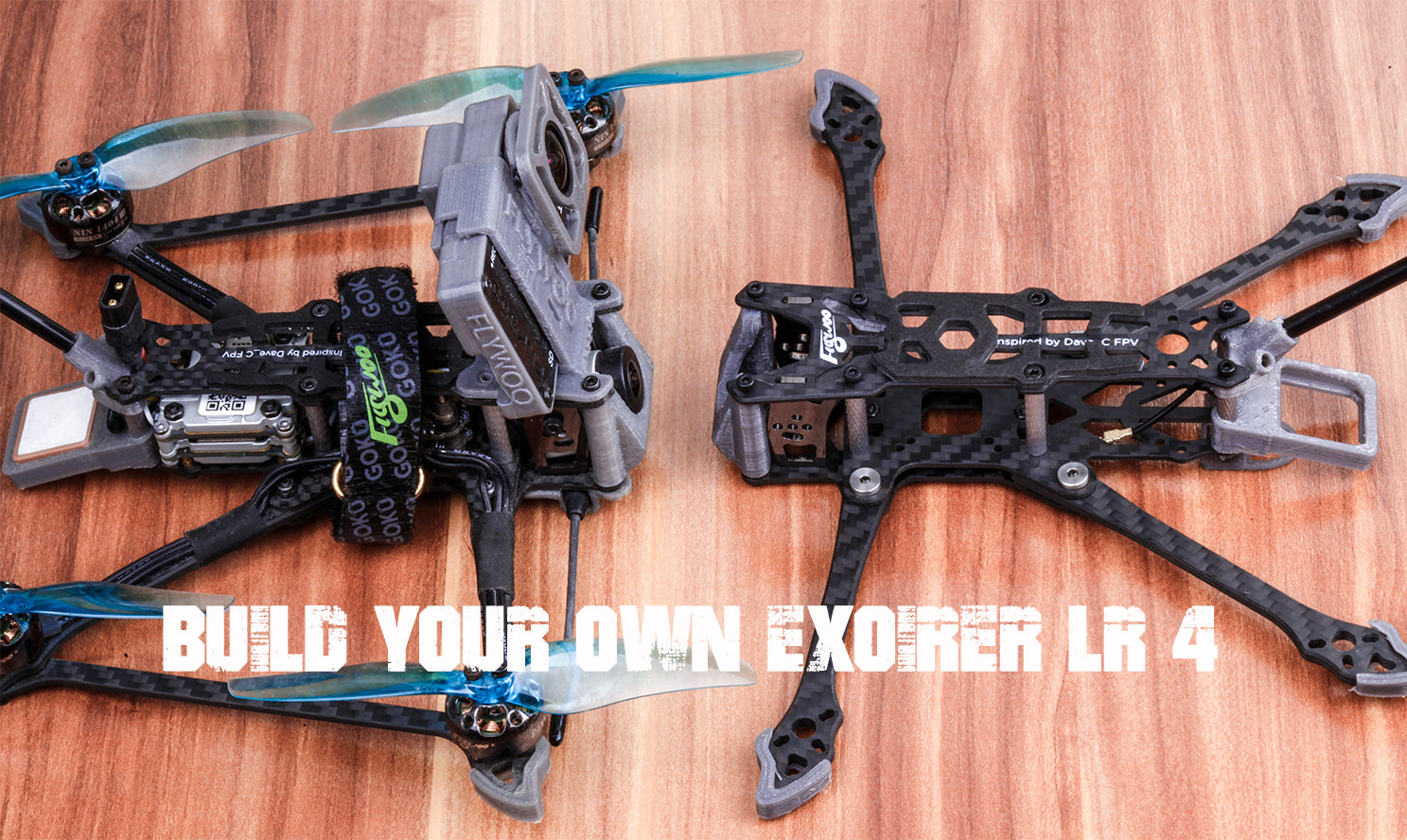 Description:
Co-Brand :Flywoo & Dave_c
Item Name: Explorer LR 4 Inch Frame Kit
Material: 100% 3K carbon fiber + 7075 aluminium alloy
Thickness of arms: 3mm
Thickness of top plate: 1.5mm
Thickness of bottom plate: 1.5mm
Weight: 41g
Accessories:
M2*5: 8pcs
M2*7: 8pcs
M2*8: 6pcs
M2*12:12pcs
Aluminum Standoffs M2*20: 4pcs
Aluminum Standoffs M2*25: 2pcs
TPU 3D Printed Parts :1 package
Flywoo Atomic 5.8G UFL Ant * 1 ( DJI hd LHCP \ Analog RHCP )
Recommended parts :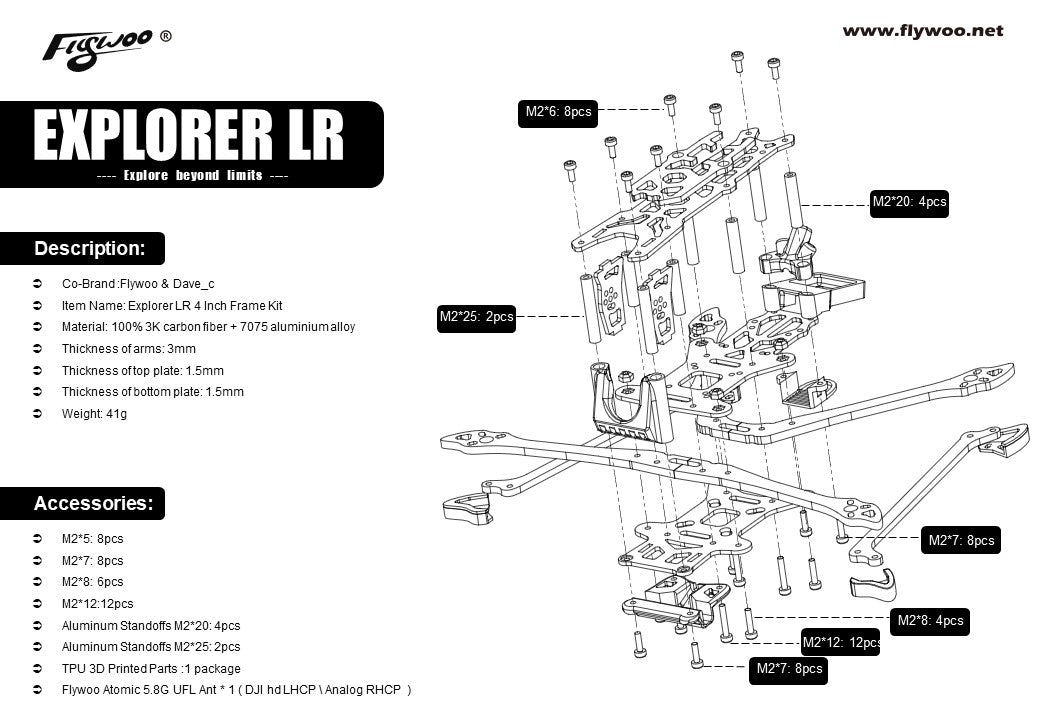 Fun little build
Didn't want to get a pre-built smaller quad so I got this kit instead... It was a fun build? It had a nice weave on the CF and for me, I liked the support braces between the front and back motors. It stiffened up the air-frame and made it tougher like the quads from Armattan.
EXPLORER LR 4'' FRAME KIT V2 HD \ ANALOG VERSION
Flywoo 4" LR explorer
The frame has been proven with a dead cat design. However received mine without the necessary standoffs, bolts and nuts. Had sent out a request to Flywoo to send me the missing pack. Though they replied positively but till today I have not received the missing pack necessary to start the build.
sorry . i will contact you .
nice and small frame
the frame is very nicely worked out. good quality. looking forward to fly it far far away...
EXPLORER LR 4'' ANALOG VERSION
This is an excellent drone, its main advantages are flight time, good view through the FPV camera and a known weight. Perfectly assembled and matched. Nice to get such a thing. I really liked the FLYWOO service. Will continue to shop at your store. Thanks.
Payment & Security
Your payment information is processed securely. We do not store credit card details nor have access to your credit card information.