Roll over image to zoom in
Description
1.2.4" LCD screen
2.Dual Channel
3.Asynchronous and synchronous modes
4.Cell checker
5.USB 5V Output
Specification:
Input: 7-28V@MAX30A
Battery Type: LiPo LiHV LiFe Lion@1-6S
                        NiMh @1-16S Pb @1-10S
Bal Cur. : 800mA @2-6S
Accuracy: <0.005V
Charging Power: 0.1-15A@250W *2(Asynchronous mode)
                              0.1-25A@500W(Synchronous mode)
Discharging Power:
0.1-15A@250W*2 Recycle Mode
0.1-3A@12W*2 Normal Mode
USB: 2.1A@5V upgrade@USB3.0
Battery Voltage: 1.0V-5.0V @1-6S
Battery Internal Resistance: 1-100mR @1-6S
Display: LCD IPS 2.4 inch 320*240 resolution
Size: 98mm*68mm*35mm
Weight: 220g
Size: 108.5mm*80.5mm*46mm
Weight: 300g
Packaging included:
1X ToolkitRC M6D Charger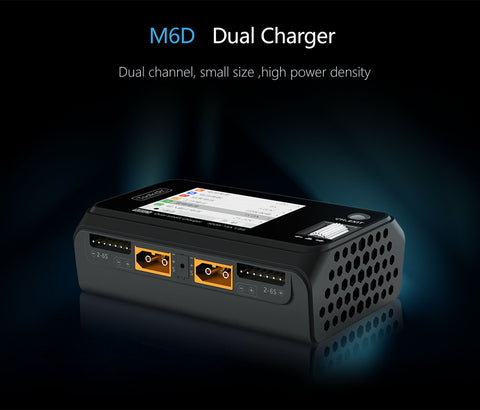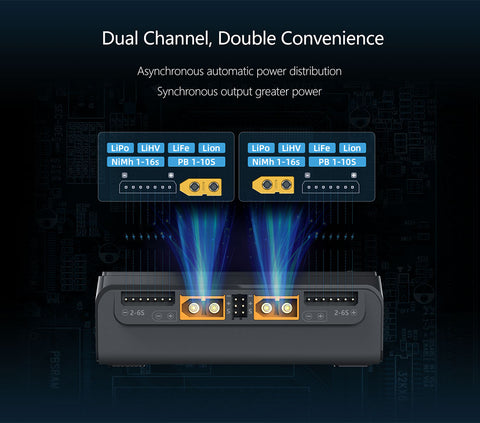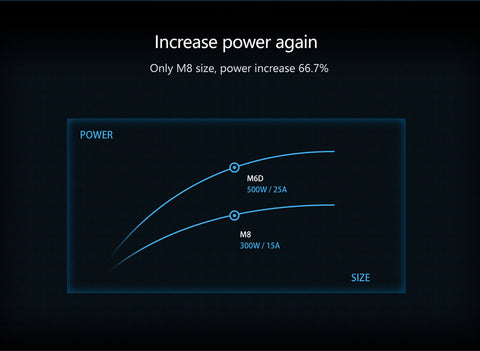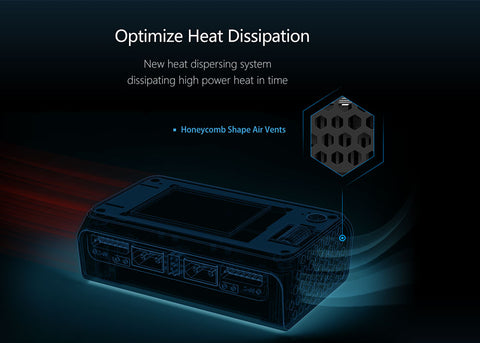 Reviews
Super chargeur
Je le recommande se chargeur il y a 3 mois que je l'utilise sur des batteries 1s à 6s et j'en suis entièrement satisfait. La possibilité de recyclé les batteries me permet de déchargé mes batteries en rechargent ma batterie d'alimentation quand je suis sur le terrain. C'est vraiment un chargeur à tout et en plus sa petite taille ne lui enlève rien à ses possibilité. A avoir chez sois
Le couteau suisse des chargeur
Vraiment petit avec puissance confortable. Ce chargeur répond à mes besoins aussi bien à la maison qu'à l'extérieur en plus sa petite taille fait qu'il se glisse n'importe où. Je recommande
Payment & Security
Your payment information is processed securely. We do not store credit card details nor have access to your credit card information.