Roll over image to zoom in
Description
lFrequency: 5.8GHz 6 bands 48 channels
Raceband: 5362-5945 MHZ
Power: PIT/25/50/100/200/450mW switchable
Control Mode:IRC(RX)/Button
BAT: +5V Input
Video System: NTSC/PAL
Antenna: IPX
Size: 30mm×30mm×4mm
Weight: 1.3g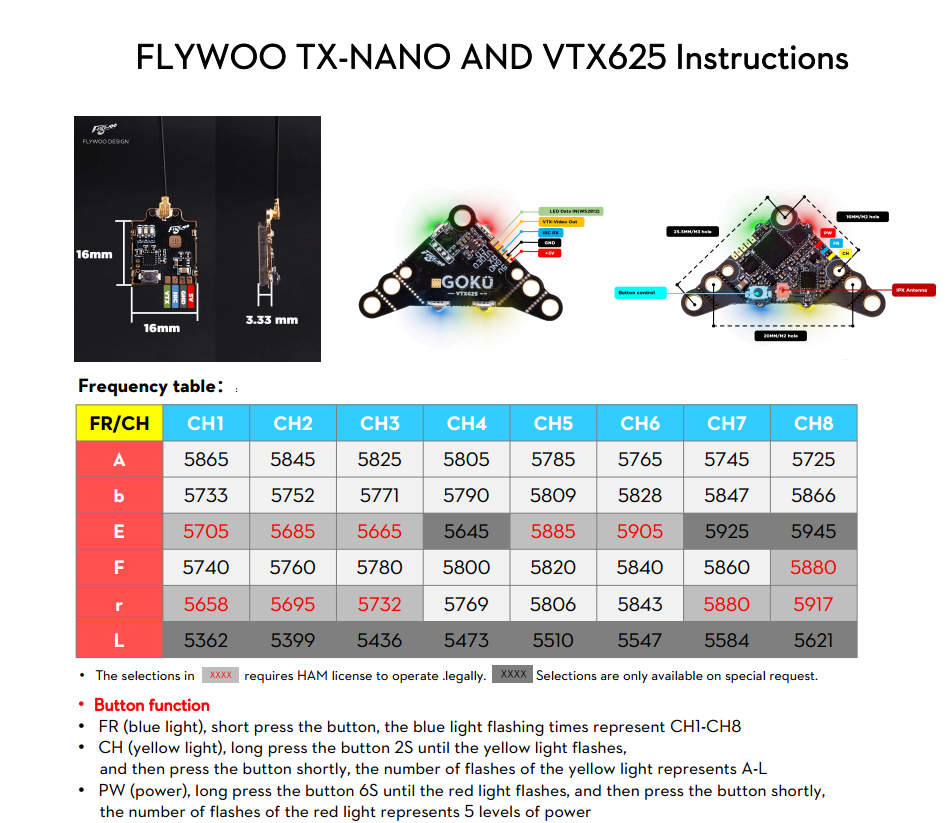 What vtx lol
Yet to receive anything..
Hi , can u tell me your order number?
good work
flywoo vtx woks and OK for the price.
potential
Hello,
so far the product meets my expectations, I am still in the testing phase, precisely I am looking for vtx to change on all of my drone fleet about 11 machines, for now your product is in the lead! on the other hand I would have a remark concerning the pads, they are small and very close together, that doesn't really bother me, but suddenly I still hesitate to advise it on my FB group being that there are a lot of beginners and small level in sudden welding.
cordially
Great vtx
Clean video and great range
Payment & Security
Your payment information is processed securely. We do not store credit card details nor have access to your credit card information.