Roll over image to zoom in
Description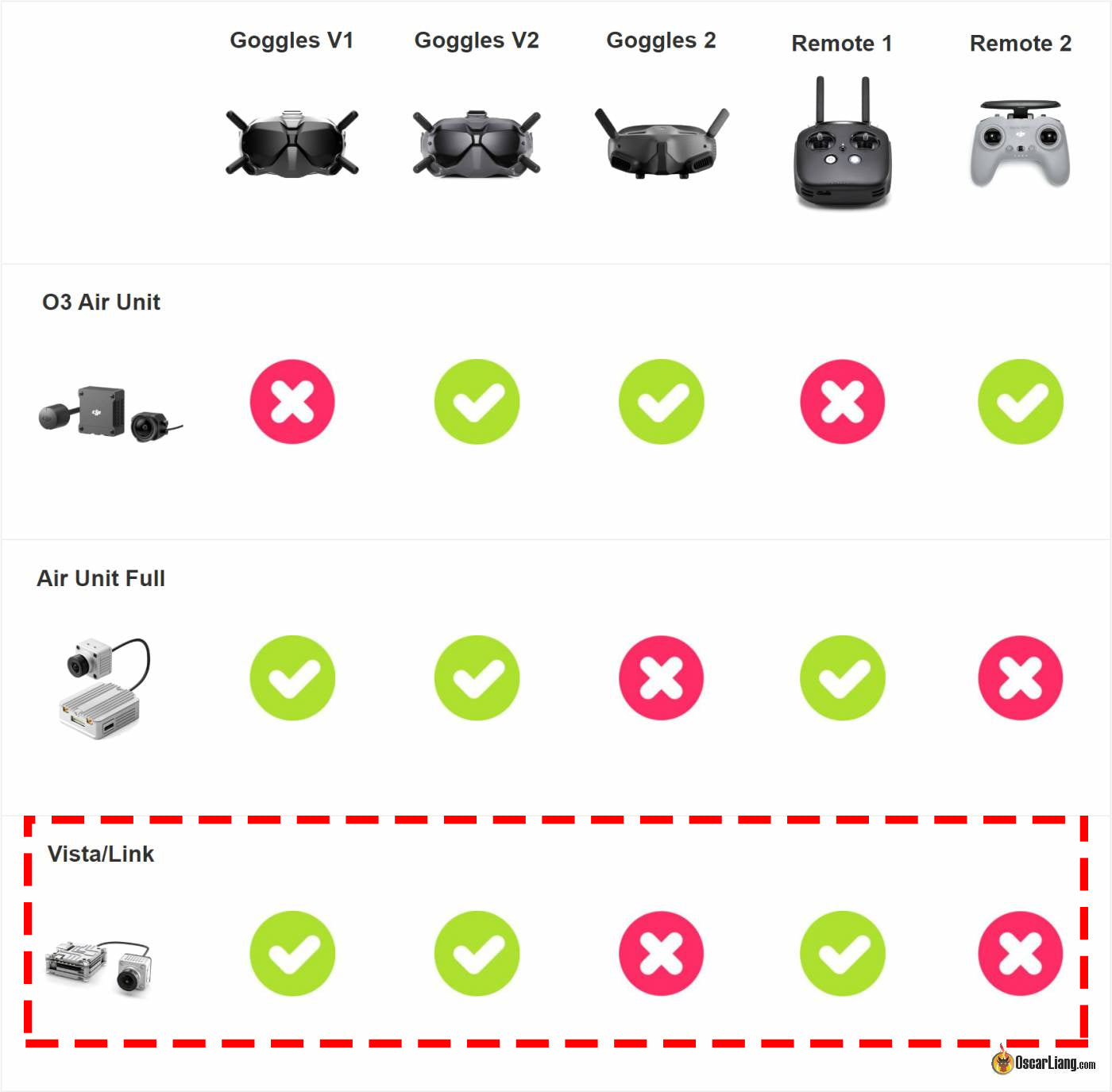 Firefly Nano baby 20  is the smallest and lightest whoop drone with HD digital VTX in the world. Equipped with the most efficient micro motor and the top AIO flight control on the market. It will bring you an unprecedented flying experience.  The drone could do all the acrobatic motions smoothly, like dive and power loop
Firefly Nano baby 20 could support the DJI FPV Goggles
. Pilots can now enjoy both superb image quality and a minimum latency within 28 ms.
 The video is recorded with DJI FPV goggles in 720P@60fps.
Highlights:
1002 15500KV and Gemfan 2015 - 2 blade with perfect thrust-to-weight ratio on 2inch. provide a best balance of performance and flight time.
GOKU Versatile F405 2S 12A AIO is another versatile and highly integrated circuit board ! Built-in build-in ELRS 2.4g RX. Have multiple sets of serial external devices
Easily swith battery mount design .  Explorer 2S 420mAh for Racing , Explorer 2S 750mAh for long flight time. 
Great mount compatibility.Swith easily. Thumb Pro \ Peanut \ GO2 \ Thumb
Specifications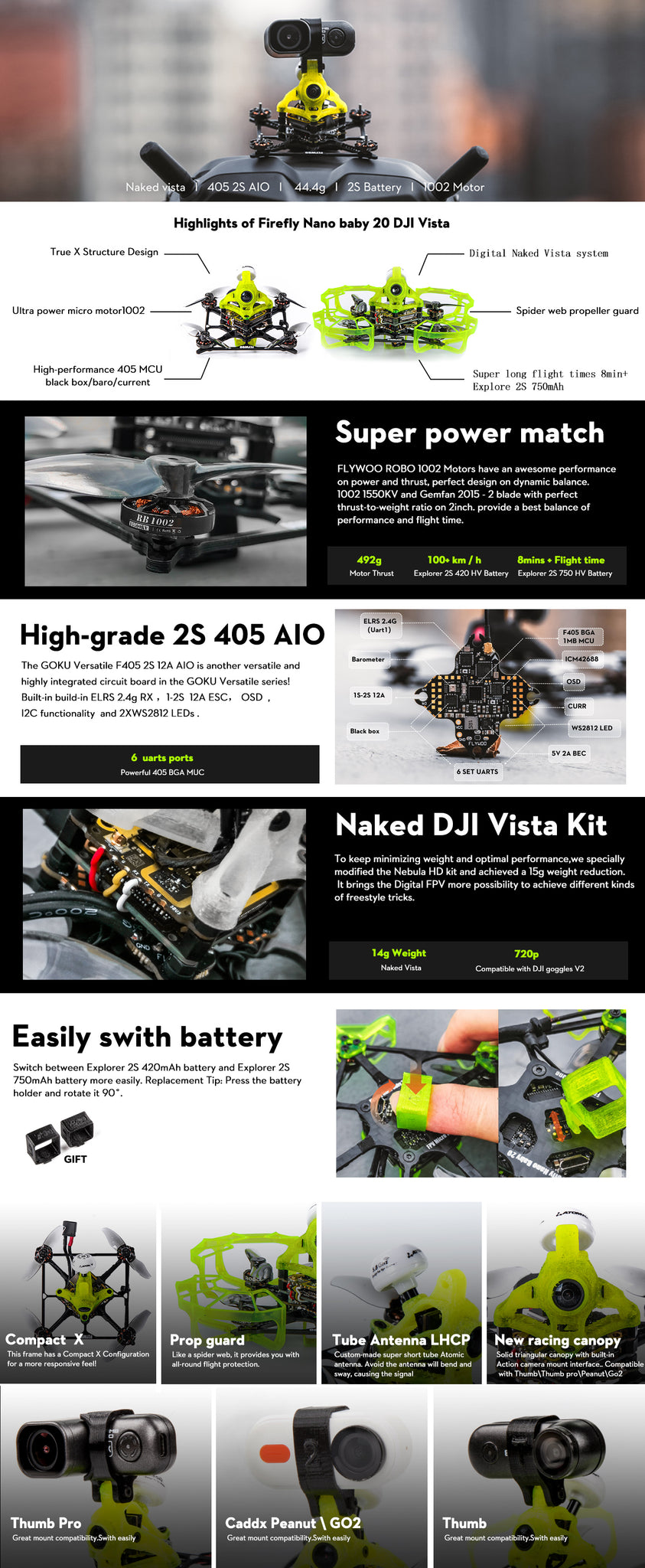 In the BOX
1 x Firefly 2S Nano Baby 20 DJI Vista Micro Drone

2 x set of  2015-2 props
1X Screw spare packs
2x battery holder
4x Prop guards
Reviews
A New Perspective
This is a great way to learn LOS without breaking anything in the house. It flips after a crash like a boss, takes hits from the ceiling to hardwood floors and it'll just continues to fly. Super durable! Amazing fun! Overall my favorite FPV purchase of the year. Big bang for your buck, in a micro package. Super funny to see this coming in hot and crash. Thank you for the laughter. Thank you everyone @Flywoo for the help with the delivery during a holiday. Stay safe! Happy holidays!
Amazing little beast !
Amazing little beast !
i love this little rocket !
Firefly 2S Nano Baby 20 DJI Vista Micro Drone
Payment & Security
Your payment information is processed securely. We do not store credit card details nor have access to your credit card information.