*Please note that this is the version without O3 air unit and SanDisk Card.


The CineRace20 O3 edition is currently the smallest cinewhoop of FLYWOO that is equipped with the DJI O3 Air unit module, measuring only 2 inch in size.
It features neon LED lights, offering a variety of color options for added fun during races or other events.
A specially designed GM10 Nano V3 GPS module is tailored to fit the CineRace20, providing minimal weight but the ability to search up to 30 satellites.
Use TPU soft material to prevent jelly effect. Pilots can quietly enjoy the fun of shooting a video without jelly 
This is a truly innovative duct design. It is designed to block certain winds, increasing the thrust of the drone. The duct completely surrounds the propeller, making flying safer. 
Sub250 (even with battery)
Support 4K\60fps recording
GPS up to 30 satellites

No Propellers in view, NO Jello flight Footage, stable flight picture

Neon LED, various options. buzzer alarm

Innovative duct design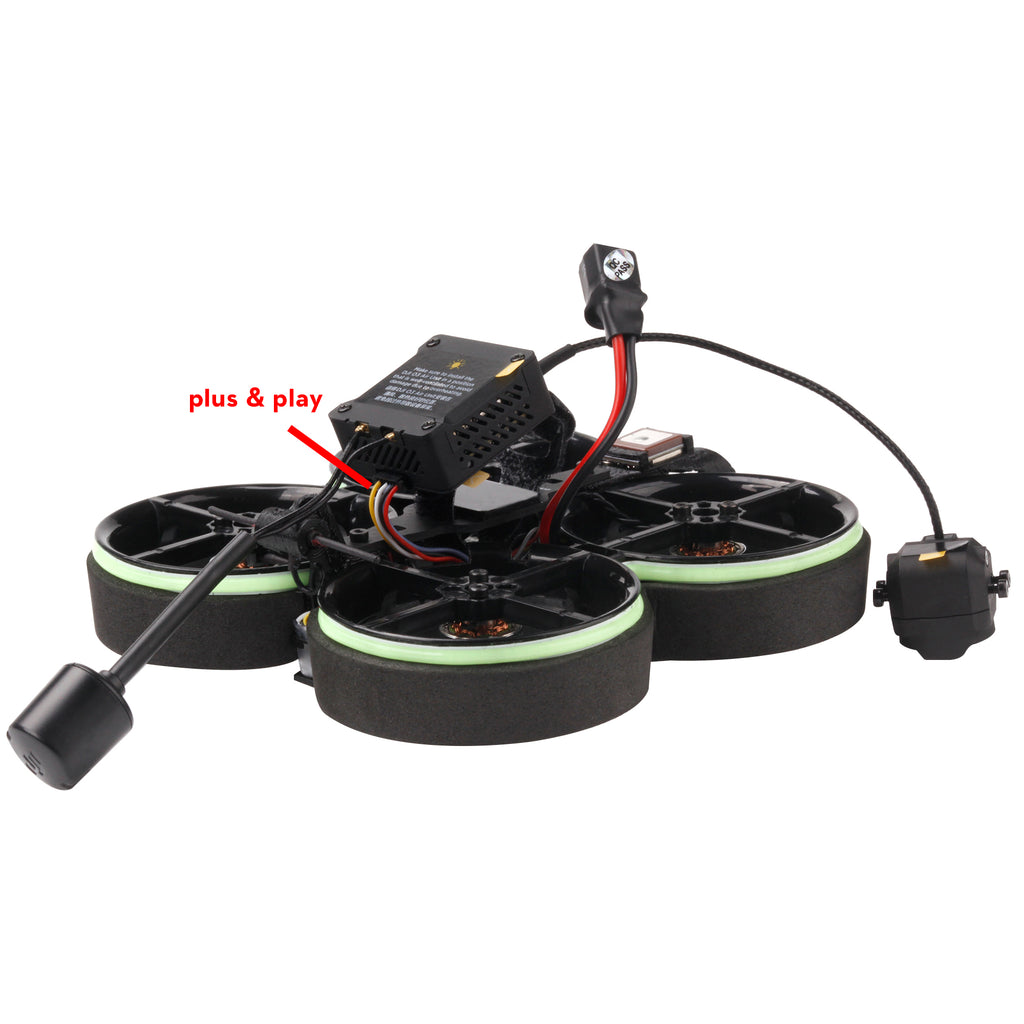 Specifications :
In the Box :
1 x CineRace20 HD DJI O3 (Without O3 Air unit)
8 x D51-5 props
2 x Battery strap  

9x150mm \ 9x200mm

1 x Set of screws
1 x 90° USB Type-C 

1x GOKU GM10 V3 NANO GPS