The CineRace20 O3 edition is FLYWOO's smallest cinewhoop equipped with the DJI O3 Air unit module, making it only 2 inches in size. Despite its small size, it has a powerful performance and is capable of recording 4K/1080p footage.
With neon LED lights, the CineRace20 O3 edition adds a fun and unique touch to any racing or event experience. The GM10 Nano V3 GPS module is specially designed for this model, enabling pilots to search up to 30 satellites while keeping the drone lightweight. The TPU soft material prevents jelly effect, allowing for smooth and clear video footage.
Furthermore, the innovative duct design of the CineRace20 O3 edition blocks certain winds and increases the drone's thrust for a safer and more stable flying experience. With a total weight of less than 250g, this cinewhoop is perfect for those looking for a lightweight and powerful drone to capture amazing footage.
Smallest cinewhoop equipped with DJI O3 Air unit module
Capable of recording 4K/60fps footage
Weighs less than 250g (including battery)
GPS module can search up to 30 satellites
TPU soft material ensures stable and clear video footage
Neon LED lights with various color options and buzzer alarm
Built-in SanDisk Extreme microSD card 128GB
Innovative duct design for increased thrust and safer flying
Flight time of up to 8:09 minutes with 750mAh battery
Specifications :
Model: CineRace20 HD DJI O3 2inch
Brand: FLYWOO
Frame: CineRace20 O3 (Different fromCineRace20 V1.2\V2 frame )
FC and ESC : GOKU GN 405S 20A AIO
Buzzer : 5PCS Active Alarm Buzzer
VTX: DJI O3 Air Unit
Camera: DJI O3
Propeller: D51-5 51mm
Antenna: DJI O3 antenna
Motor: NIN V2 1203PRO 4850Kv
Weight: 139g
Recommended Battery:
Explorer 4S 450mAh Flight time 5:40 min
Explorer 4S 750mAh Flight time 8:09 min
CineRace 20 LED O3
Double duct design,New concept cinewhoop
Sub250 I 4k 1080p I GM10 GPS V3 I Neno LED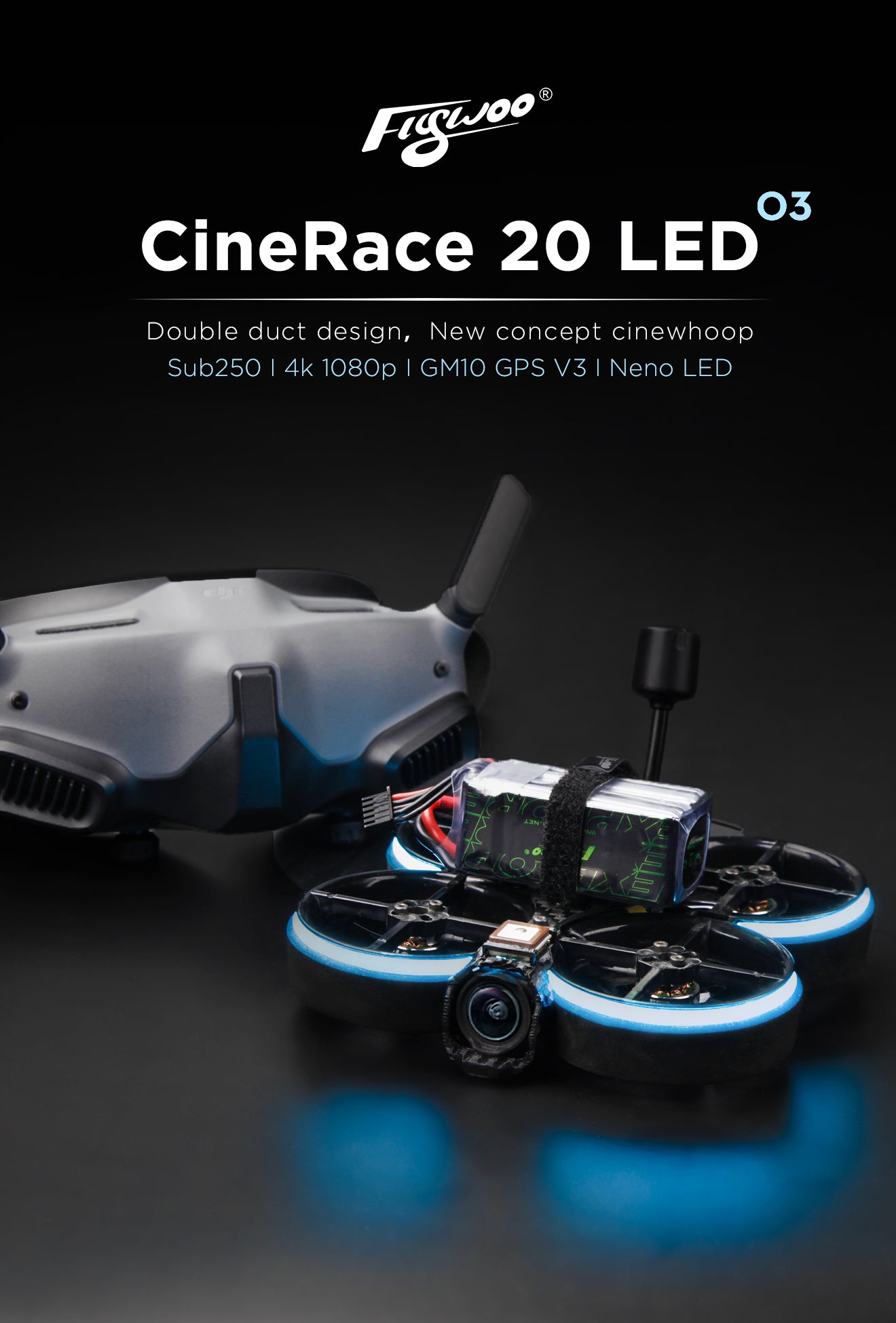 Real Duct design
This is a truly innovative duct design. It is designed to block certain winds, increasing the thrust of the drone. The duct completely surrounds the propeller, making flying safer.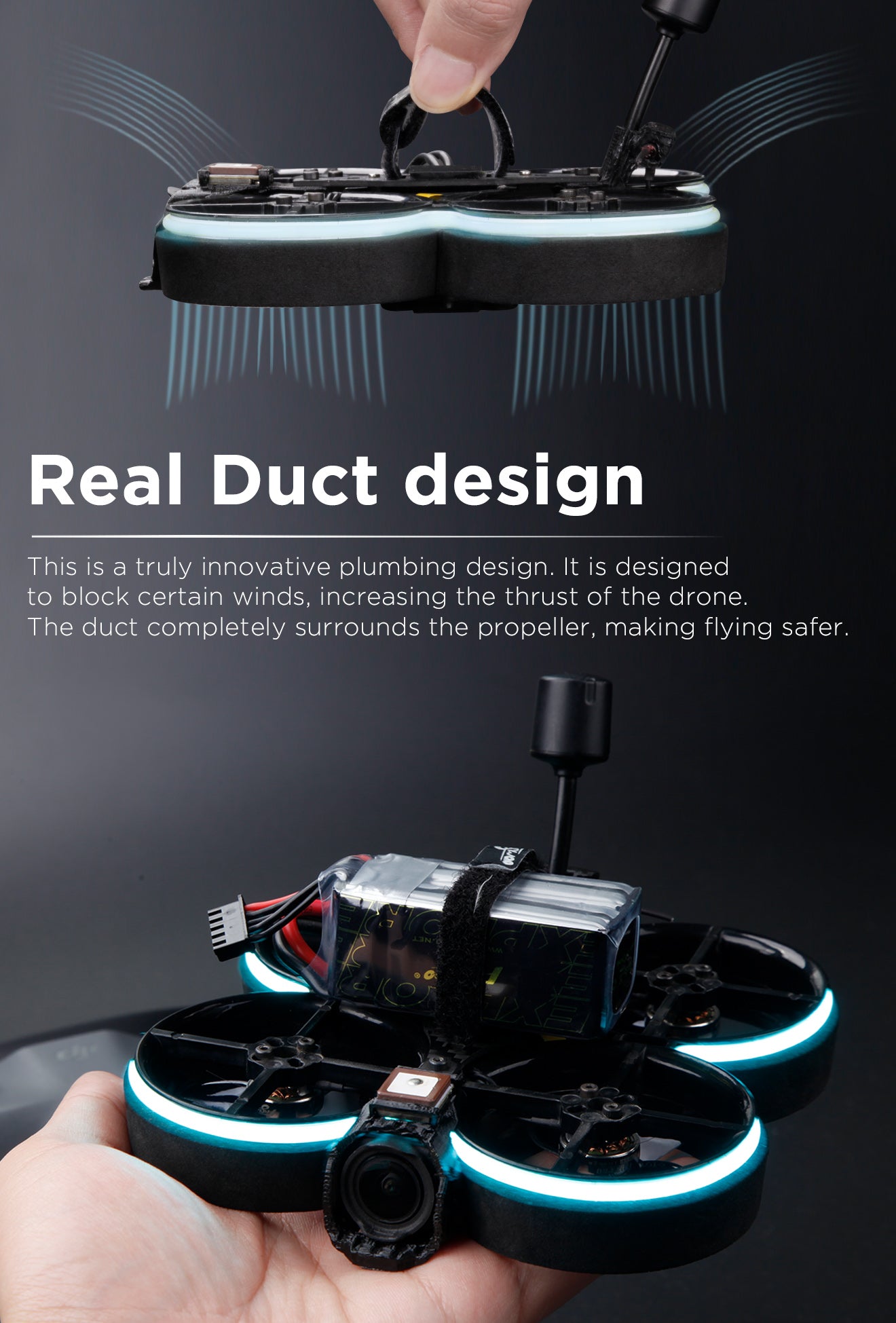 Super Compact Design
CineRace is double duct design , not a simple guard . It can fly as flexible as a racing drone, and as stable as Cinewhoop. Flywoo's classic compact design allows the CineRace20 and DJI O3 Air unit to be closely integrated.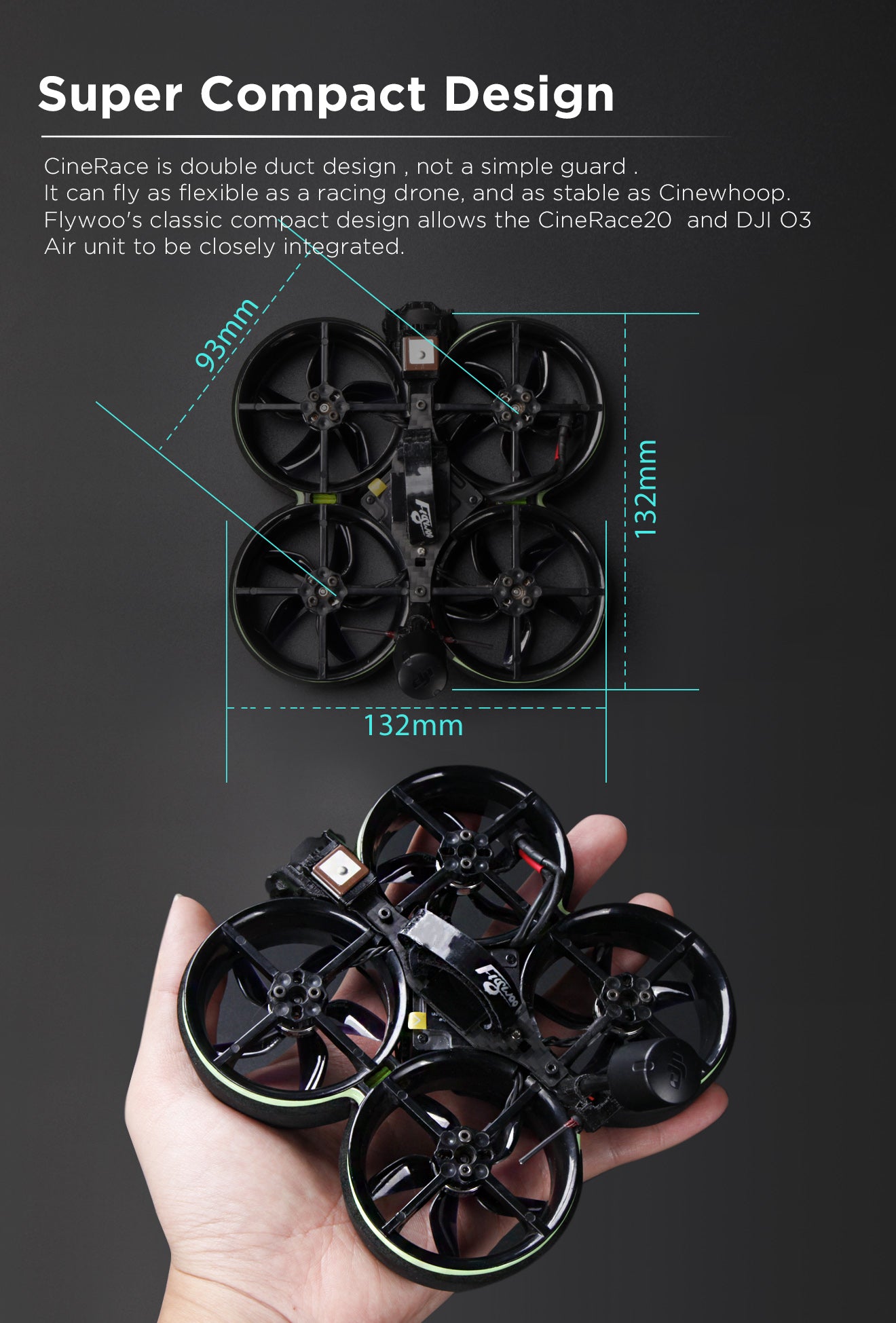 Ultra-Light Weight Sub250
2 inch CineWhoop below 250g even if you connect with the battery, meet the current requested of FAA rules. It can fly as flexible as a racing drone, and as stable as Cinewhoop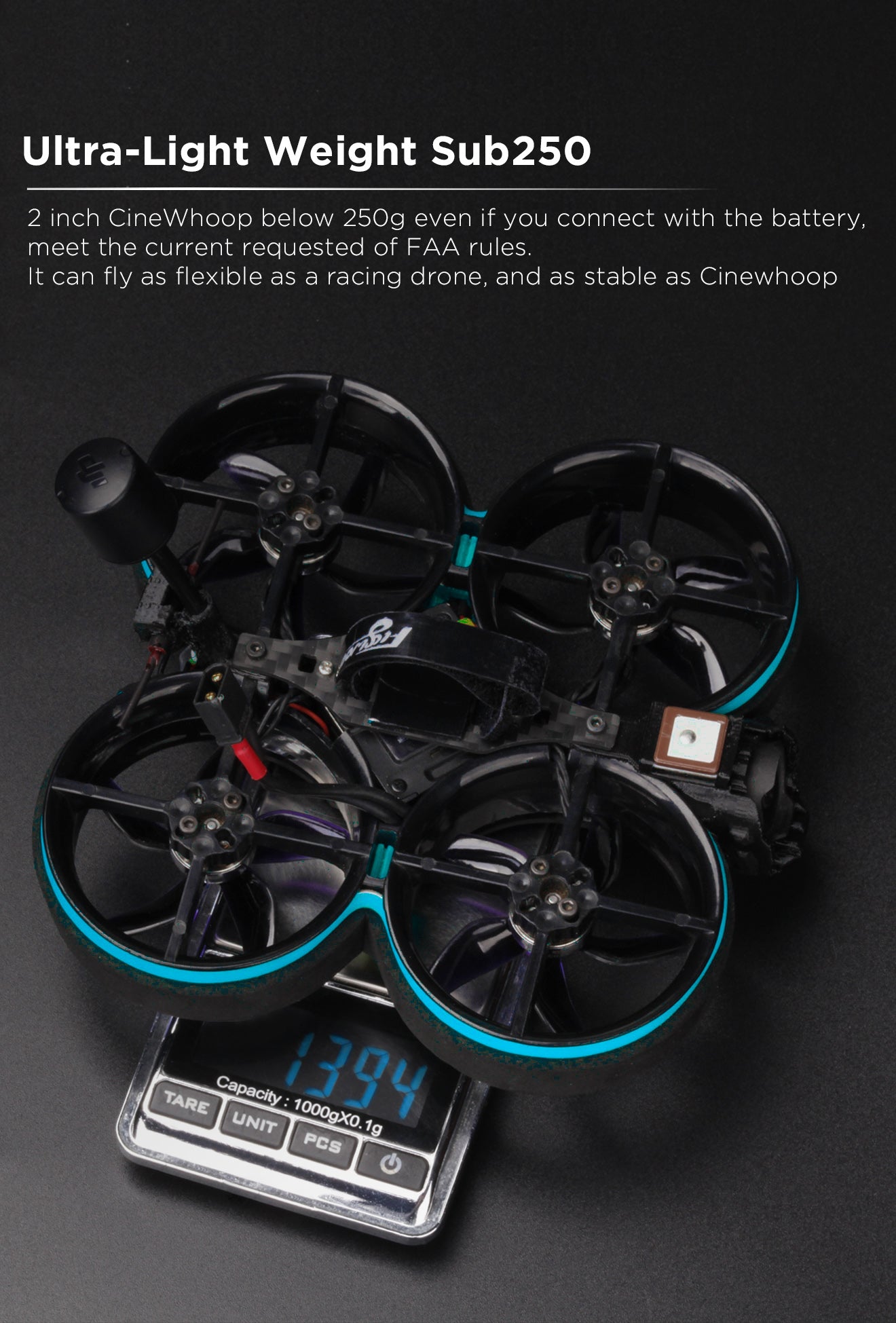 Designing with a Focus on User Experience
Multiple careful designs, convenient for your daily use
Easy to adjust flight controller settings
Built-in SanDisk microSD 128GB
Easy to upgrade and read SD card function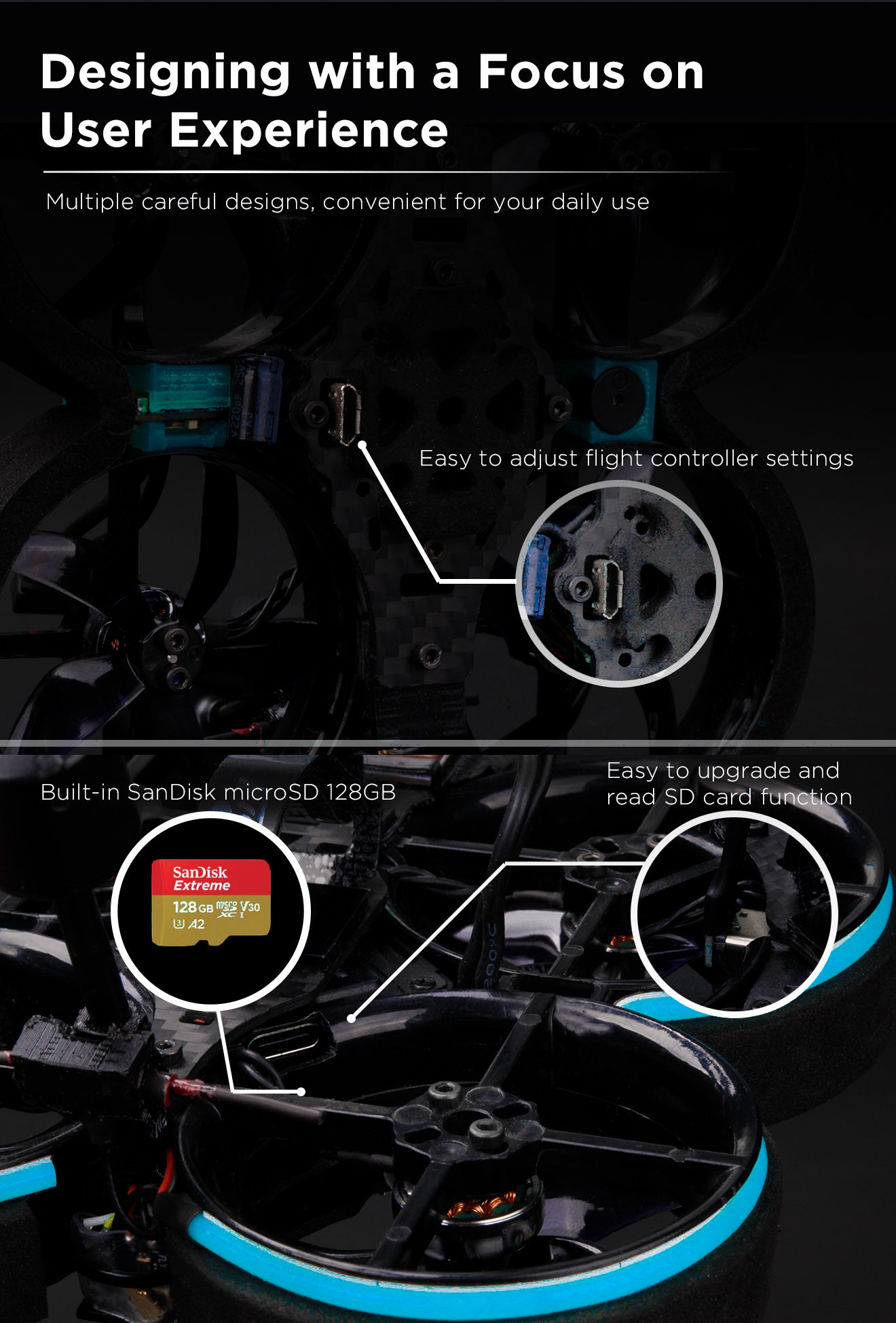 GOKU GM10 NANO GPS V3.0
Up to 30 satellites can be searched, making the rescue function more reliable. More assured flight, you can see the data of latitude and longitude, altitude, speed, distance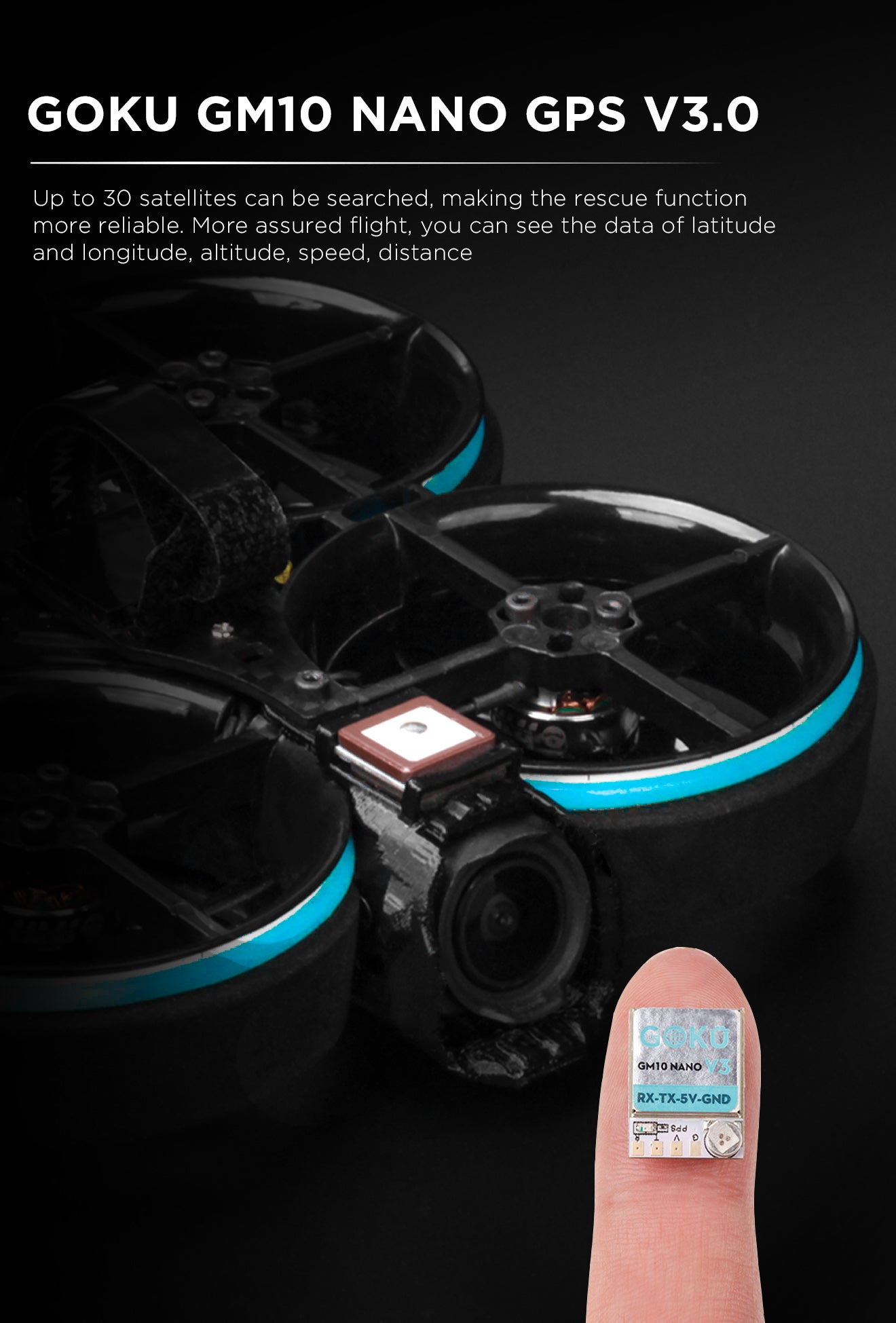 Race neon LED, Buzzer alarm
Allows you to control an LED light, turning it on or off as desired. It also offers a variety of color options, making it more fun to use during competitions or other events. (Changing the LED color requires soldering by yourself. If you can't solder, it is not recommended to try)
The new version supports remote control switch for LED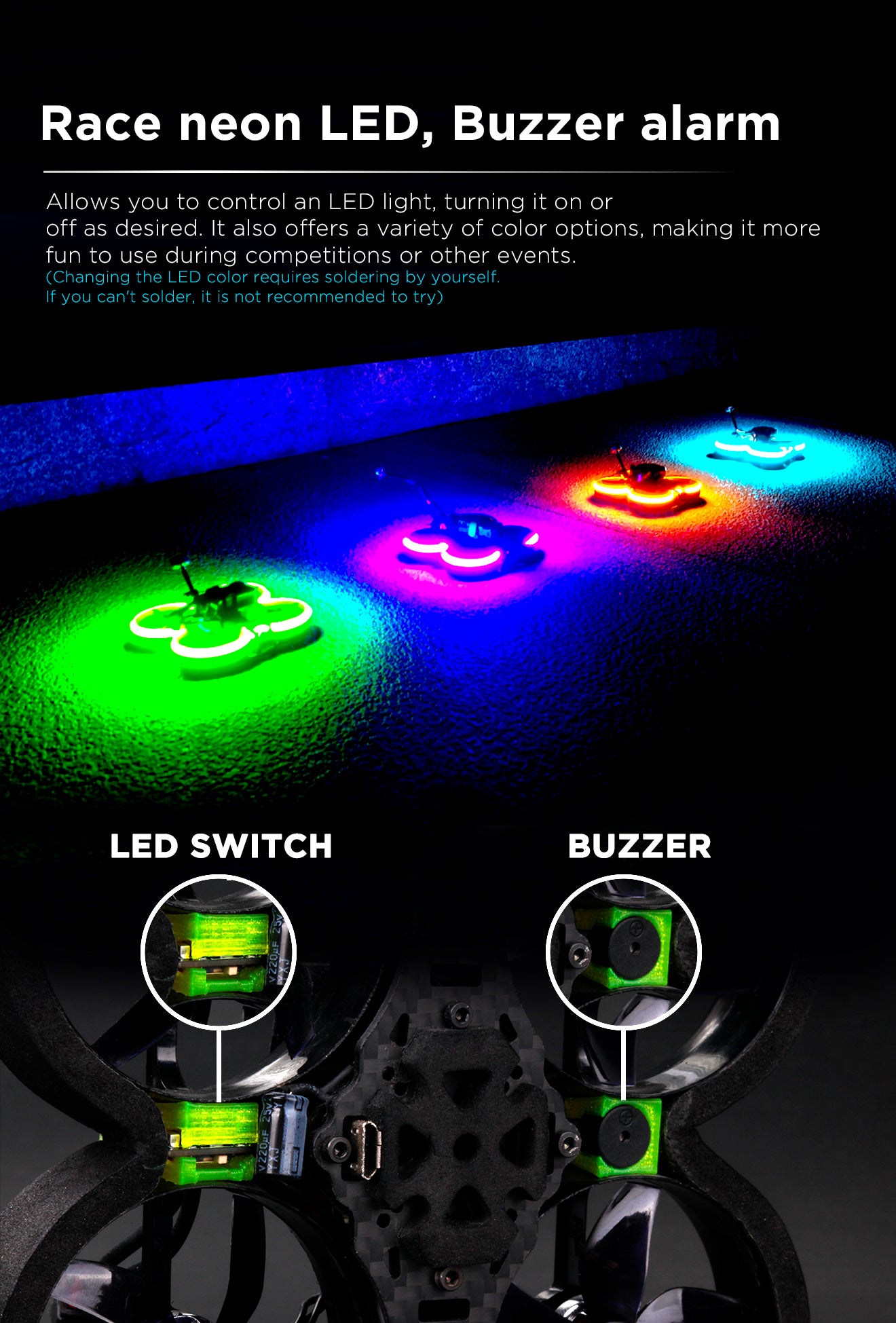 No jelly Camera mount specially designed for O3 Air unit
Up to 10 km video transmission range, enjoy a crisp and smooth real-time view in your goggles, even in environments with interference. Enjoy 4K Stabilized Video with 155° Ultra-Wide Angle (Source DJI) Specially redesigned camera mount for O3 Air unit, pilots can quietly enjoy the fun of shooting a video without jelly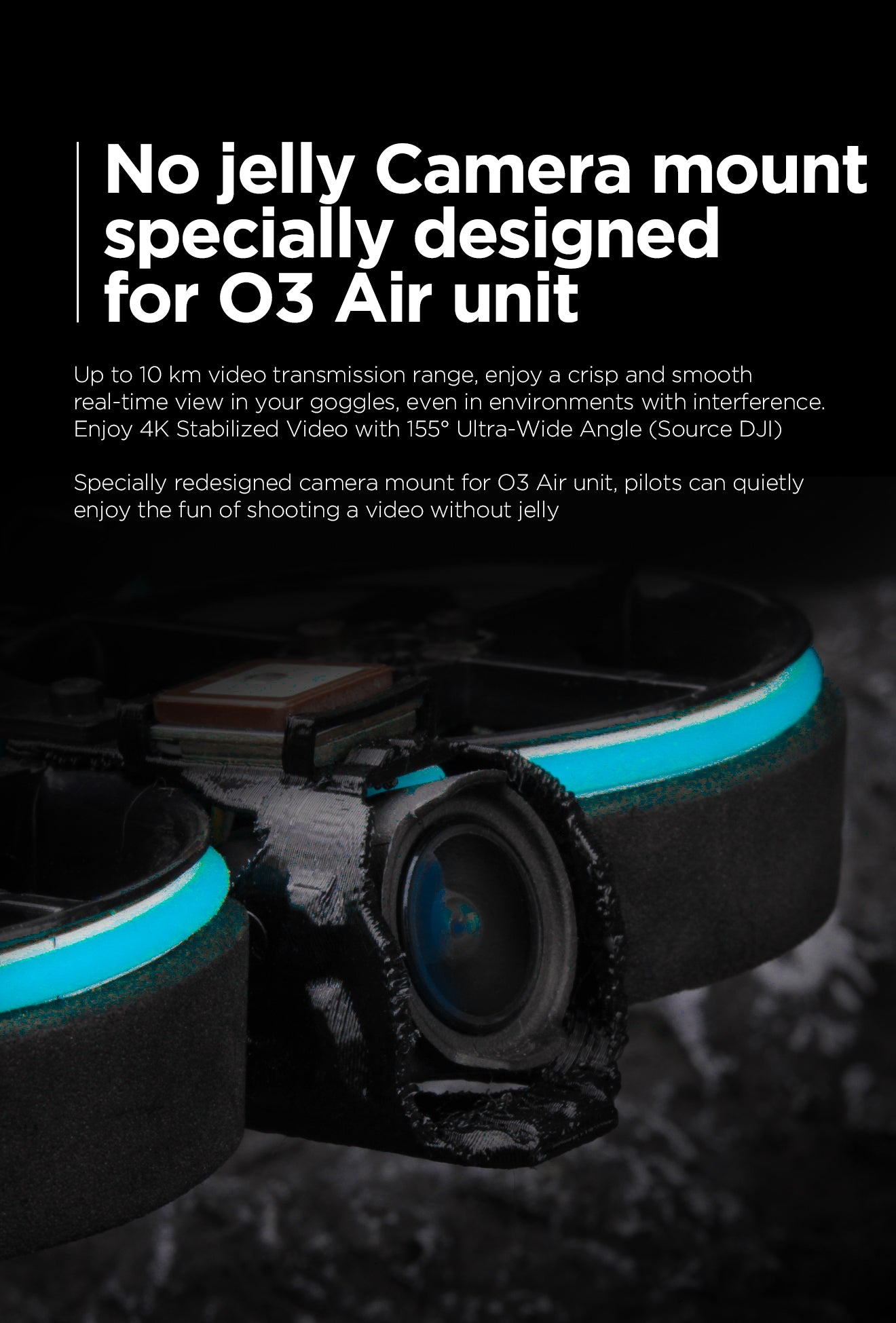 In the Box :
1 x CineRace20 HD DJI O3
8 x D51-5 props
2 x Battery strap 9x150mm \ 9x200mm
1 x Set of screws
1 x SanDisk Extreme microSD Card 128GB
1 x 90° USB Type-C