Roll over image to zoom in
Description
Co- Brand Dave_C & Flywoo Nin 1404 V2 Motor was made to the highest standards of ultralight build . After months of test , we finally succeeded .V2 verison here ! Perfectly match with GOKU 16X16 Micro ESC and Explorer LR frame !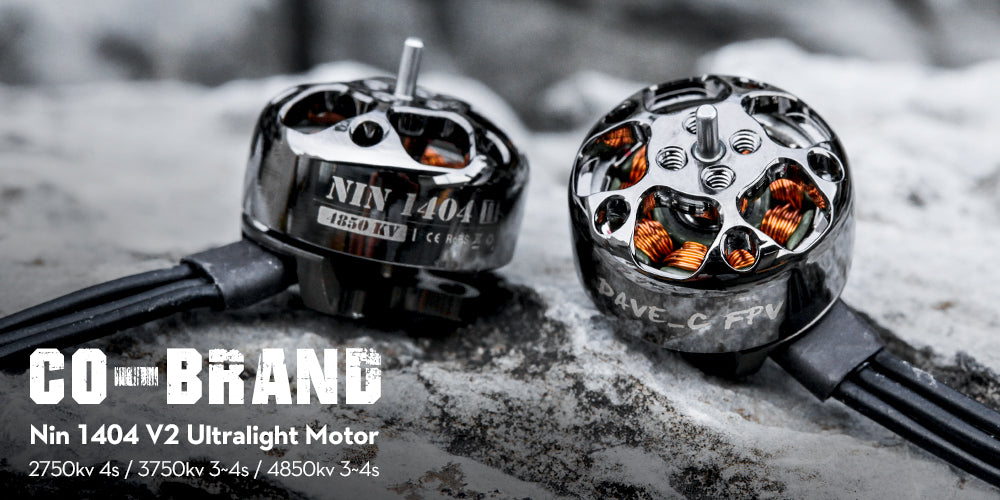 Features
1

、

High-quality arc magnets and ultra-high heat resistant copper wire, perfect quality control process , it will bring you unique flight experience.

2

、

Highest standard of the Electroplating process , that looks cleaner and aggressive

3

、

Updated to high grade unibell design

4

、

Efficient , very smooth, durable!  3 KV's ( 2750KV \ 3750KV \ 4850KV )to perfectly match your flying style and setup

RECOMMENDED COMPONENTS FOR NIN 1404 V2 2750KV MOTORS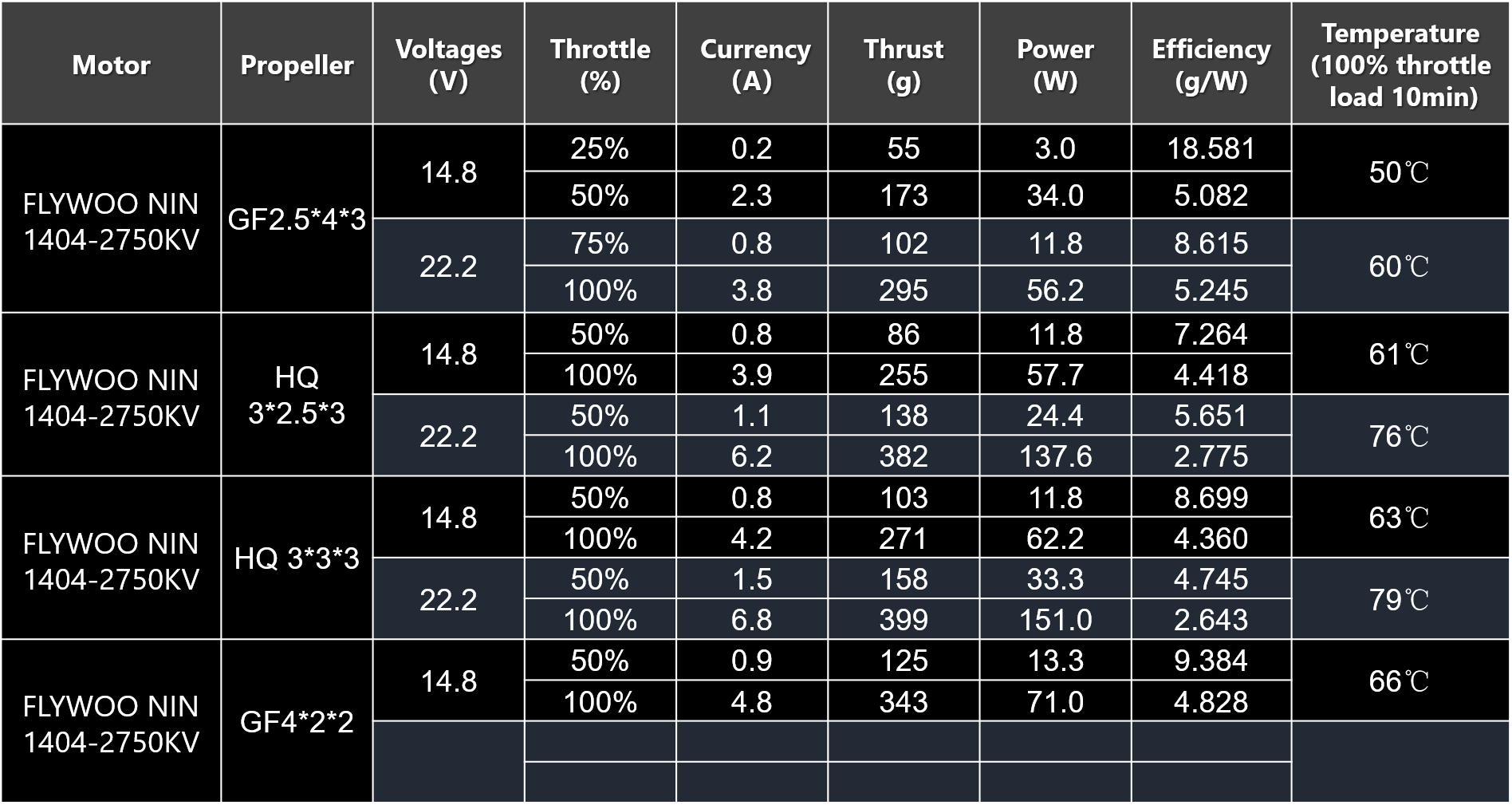 RECOMMENDED COMPONENTS FOR NIN 1404 V2 3750KV MOTORS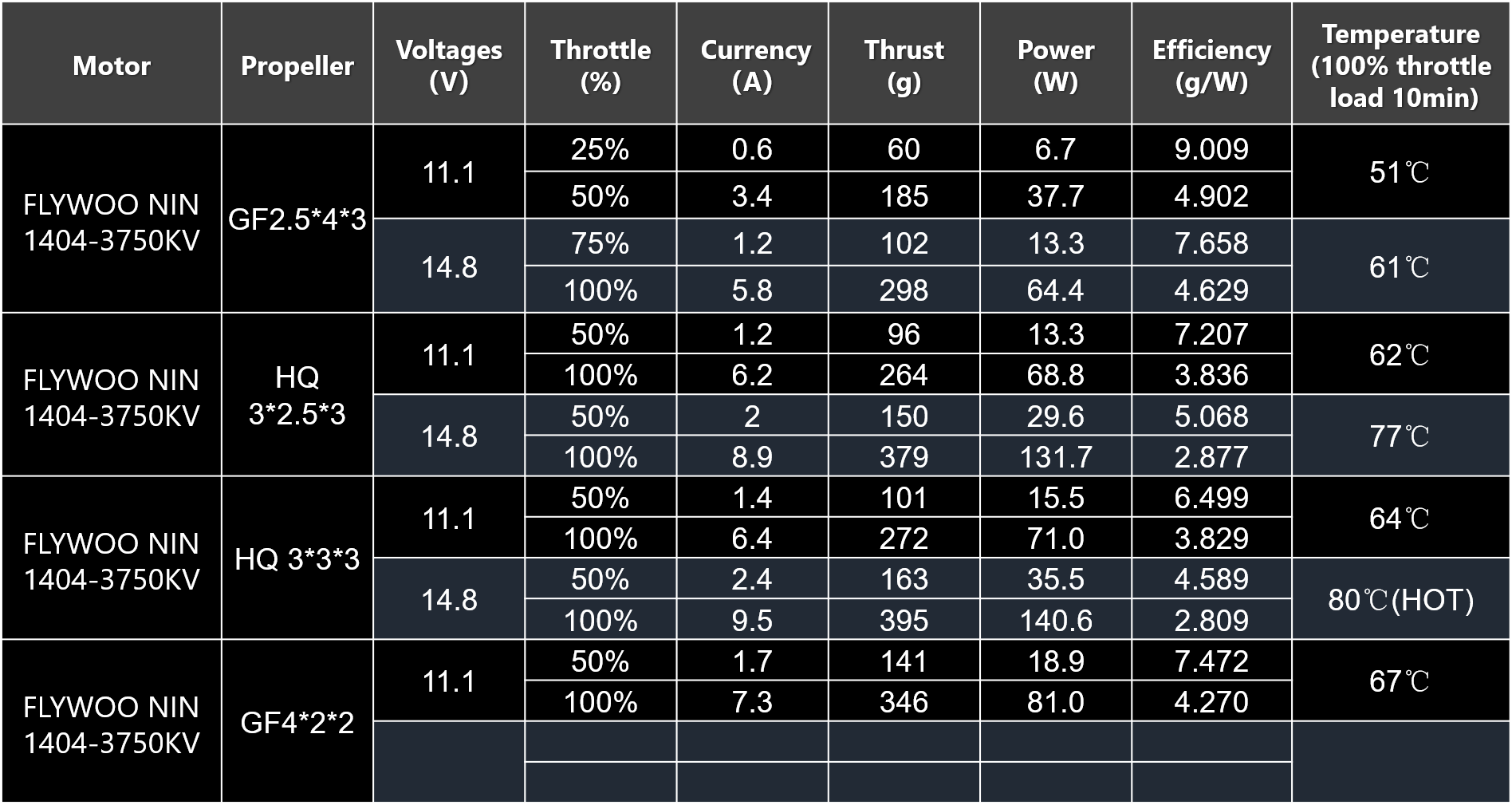 RECOMMENDED COMPONENTS FOR NIN 1404 V2 4850KV MOTORS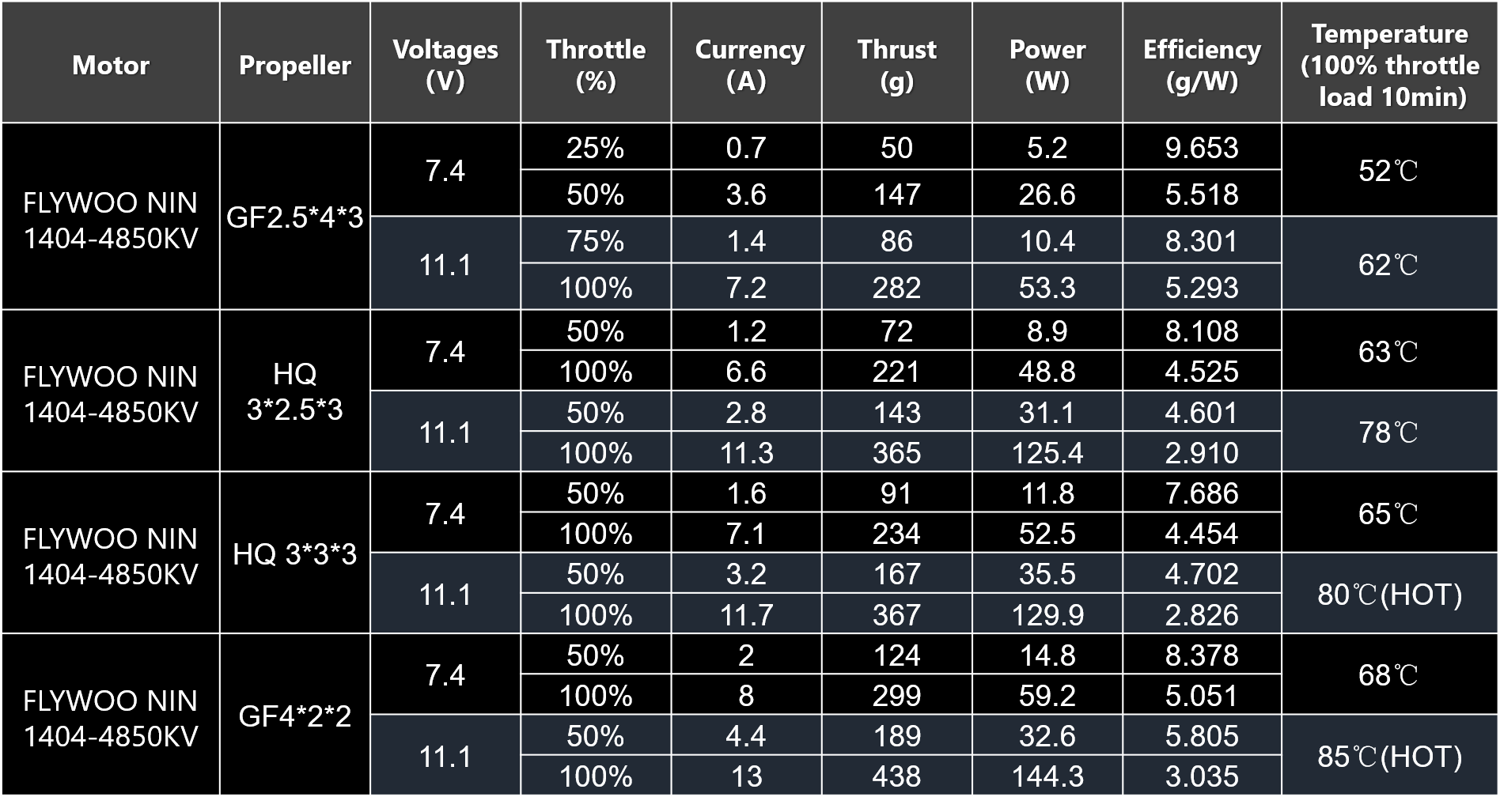 These motors are great
They're very smooth on my explorer lr4 :-)
NIN 1404 V2 ULTRALIGHT FPV MOTOR
Nice product. Anther brand have same performance and 0.7 grams lighter
I think flywoo can shave the 0.7 grams with a thiner and narrower stater base.
Very good motors for 4 inch long range builds!
Great performing motors, made with quality for sure. Highly recommend!
Sand in my NIN
Crashed into sand on my first legit flight (if you have the money go DJI, analog makes every tree and bush look exactly the same). 1/6 motors won't spin up; 2/6 seem a bit off...And they never sent the extra one I ordered because I knew I was going to crash land my first time out :/.
Hoping the extra gets sent quickly once Chinese New Year is over. Might need to change it to a set of four.
Payment & Security
Your payment information is processed securely. We do not store credit card details nor have access to your credit card information.