Roll over image to zoom in
Description
Main Changelog  V2.2
Using the latest GOKU GN405 Nano FC
Explorer LR quad is the masterpiece of the collaboration between Flywoo and #micro long range original creator Dave_C . #Micro long range is a brand new field, and we will explore more fun in this field with Dave_C in the future.

Features
Built-in Bluetooth module, You can use mobile devices to set the parameters of the flight

The lightweight 4-inch quad below 250g even if you connect with the battery, meet the current requested of FAA rules. Easy to control and long flight time, we strongly recommend to FPV beginners and pilots who like to cruise!
Built-in Smo 4k camera power cable
Upgrade GPS to V2.0, use copper foil to effectively prevent the signal from being interfered by Vista
Specifications :

Super non-slip upgrade
High Quality sticky battery pad for your LiPo Batteries. This durable battery pads made from PU material can stick to a battery at 90° on its side and even rotate 180° without falling!


GOKU GN405 Nano
This is  a Flywoo another smallest but most spowerfu l GOKU 405 Nano flight controller packed with features including a barometer, 16MB blackbox, 6 complete hardware serial ports, I2C functionality and WS2812 LEDs on each corner.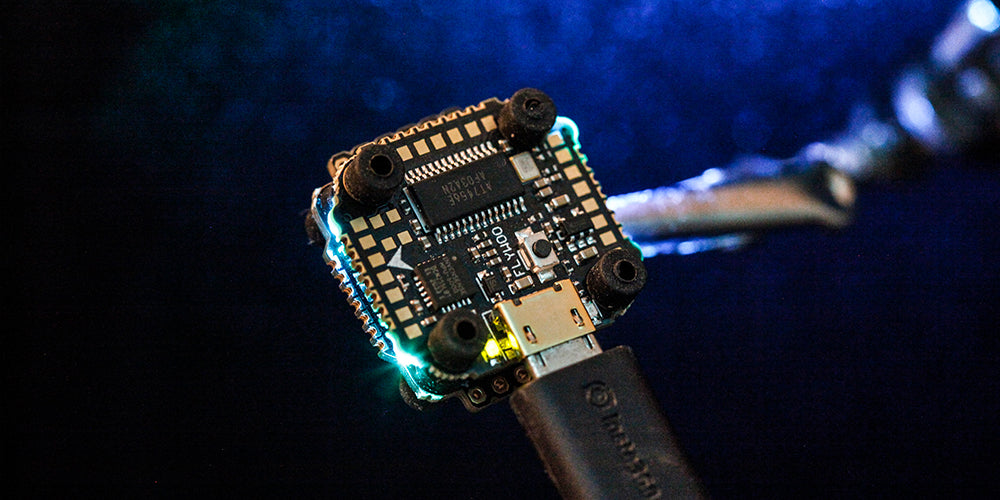 Includes : 
1* Prebuilt and tested Explorer LR Drone 

1* Side carbon plate 1 set

1* Spare srew

2*Gemfan 4024 4pcs 
Video
This BNF 4" Long Range Drone Flies for 18 minutes!
Flywoo Explorer LR 4" reminded me how fun FPV is supposed to be
THE FUTURE OF LONG RANGE FPV - FLYWOO Explorer LR
This is the BEST FPV Long Range Drone Under 250 grams - Explorer LR
37minute FPV flight - Flywoo Explorer LR
KING of Under 250g Long Range KWADs // Flywoo Explorer LR
50km con un MICRO DRONE per FPV è POSSIBILE?
Reviews
Explorer LR 4 V2.2 HD Micro Long Range FPV Ultralight Quad Bnf ( GN405 FC )
The best quad i have flown so far
Explorer LR4 really lived up to all the internet hype. The build quality was really good, soldering and assembly was neat and professional. The tune on it is smooth and responsive. Flywoo was really pleasant to deal with as-well shipping was fast and no issue at customs. Highly recommend this product.
Awesome drone
Nice cruiser. Long flight times. Flies very well
Great range with crossfire . Thank you
It is a perfect copter!
I am completely satisfied with my fly woo explorer lr 4 V2 HD. It is my first digital copter and it is amazing. It is so quite, extremely well tuned and the flight time is around 10-12 minutes (with caddx peanut and 850mah lipos).
It would be nice to have the option for another type of 3d-printed mount for the caddy peanut. it is not possible to load the caddx peanut while flying with this mount, because the backside of the caddy peanut is not freely accessable with the included mount.
All in all it is the perfect copter for me and I highly recommend flywoo in general, because their service is very good too.
5/5 stars.
A lightweight jewel
So smooth and reliable. A pleasure to fly with the Lipo 650/850 or the LiIon 3000mah. Take the digital version so you can fly safely longrange
Payment & Security
Your payment information is processed securely. We do not store credit card details nor have access to your credit card information.