Roll over image to zoom in
Description
DESCRIPTION
Custom tube Durable 5.8G antenna for Digital FPV.
Custom tube. Strong hardness, not easy to bend. Tube Can effectively resist wind force in flight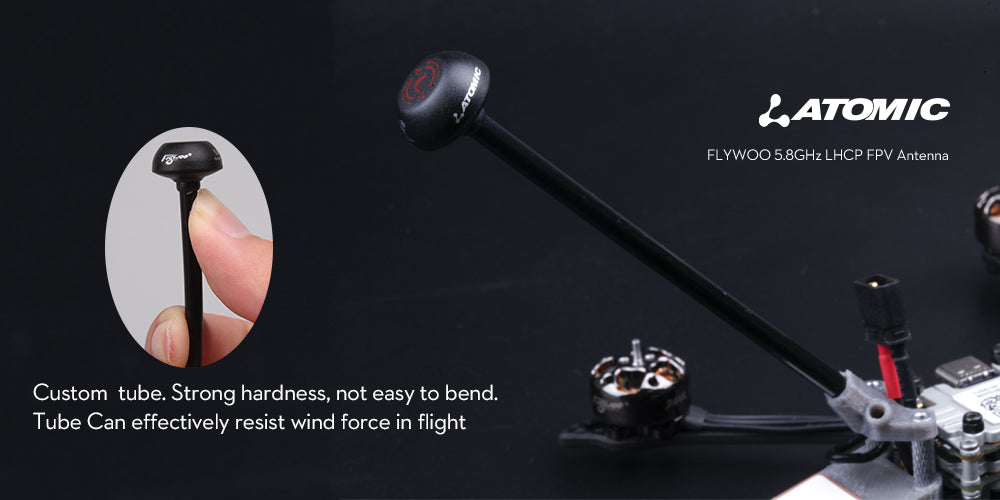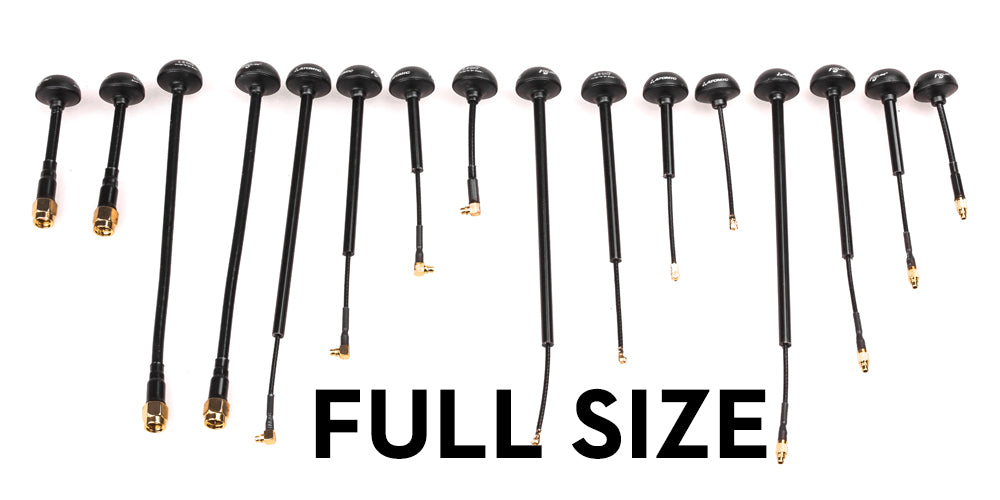 Use LHCP (Left Hand Polarization) for DJI Digital FPV! Default antennas are LHCP and Goggle Antennas are LHCP, both sides need to match! 

SPECIFICATION
Model: 5.8GHz LHCP FPV Antenna 
Frequency range: 5500-6000MHz
Gain: 3dbi
Axial Ratio: 0.7
Cable:RG1.37 
Length: 30mm/60mm/100mm
Interface: MMCX straight / 90°, UFL IPX
Polarization: LHCP
SWR: ≤1.5 (ON 5.8GHz)

PACKAGE INCLUDED
1 x 5.8GHz LHCP FPV Antenna
Flywoo ATOMIC 5.8GHz LHCP FPV Antenna For Dji Digital FPV
5* Same as fitted to original LR4. Speedy delivery. Also LHCP. Be aware many similar antenna offered for sale on internet are RHCP so order with caution.
Very fragile
After a few soft crashes the top element will break off, making the antenna useless.
Unfortunately one has to buy more spares of these than usual.
so far so good and have a very good range!
Wrong product
@ Flywoo replied: you put a mmxc 90 to spare parts of the flywoo explorer digitial, which you are selling with caddx vista, and a client makes a mistake by just ordering the antenna... okay I get it, tell me how i can send it back to you so you can send me the right one, thanks
wrong product delivered
@ Flywoo replied... here is my answer:
100% did not see anything about MMCX90° why would you have it to the flywoo explorer when you're selling it with the caddx vista and not with a dji air unit? This antenna has NOTHING to do with caddx Vista so what is it doing to the spare parts of the flywoo explorer which you are selling with caddx vista as digital fpv... I hope you understand my point
Payment & Security
Your payment information is processed securely. We do not store credit card details nor have access to your credit card information.