Roll over image to zoom in
Description
Main Changelog  : 
Upgrade Robo1202.5 5500KV to Nin V2 1203PRo 5500KV . More Powerful, Power increased by 15%. 

Use Gemfan 1636 40mm-4 V2.0 Propellers , more durable
In an effort to push the boundaries of carry the camera on the smallest platform, Flywoo designed the smallest hexacopter possible in their history.
Firefly Hex nano , a nano- sized fpv drone designed to carry Insta 360go ,SMO 4K camera for some action flying.
Weighing in at just 74g , the Firefly hex nano is small , flexible, stable , but is full of power and offers unmatched control . Pilots can quietly enjoy the fun of shooting a video without jelly.
The Hex nao is equipped with GOKU HEX 13A STACK and 6pcs Nin V2 1203PRO 5500KV motors, to bring the Firefly a quiet, stable, flexible and long flight time characteristics. Perfect for the indoor and outdoor recording every beautiful flying moment!

Specifications
●Weight: 58g
●
Wheelbase: 90mm
●
FC & ESC :GOKU HEX F4 16*16 STACK - ( FC+13A ESC )
●
Frame: Firefly Baby Quad Frame (Analog Verison)
●
Motors:
Nin V2 1203Pro 5500KV
●
Props:
 Gemfan 1636 40mm-4 V2.0
●VTX: Goku VTX625 450mw
●
Antenna:
Atomic 5.8GHz Antenna Length 30mm (RHCP)
●
Battery:
4S 450mAh

 
/
4S 300mAh
battery (Not including
Small shooting platform
Firefly Hex nano , a nano- sized fpv drone designed to carry Insta 360go ,SMO 4K camera for some action flying.   Hex nano is more powerful and stable than Baby quad.  If you use SMO or Naked gopro. We recommend you to buy Hex nano
Nin V2 1203Pro 5500KV , More Powerful!
●Power efficiency becomes higher, experience more flight time
●Adopt a curved magnet structure to achieve more smooth and silent
Built-in SMO Power Cable
Super non-slip upgrade
High Quality sticky battery pad for your LiPo Batteries. This durable battery pads made from PU material can stick to a battery at 90° on its side and even rotate 180° without falling!
Flywoo's newest strap offering is a perfect balance of light weight, functionality and durability. The surface of the Strap is covered with non-slip silicone . Perfect for micro drones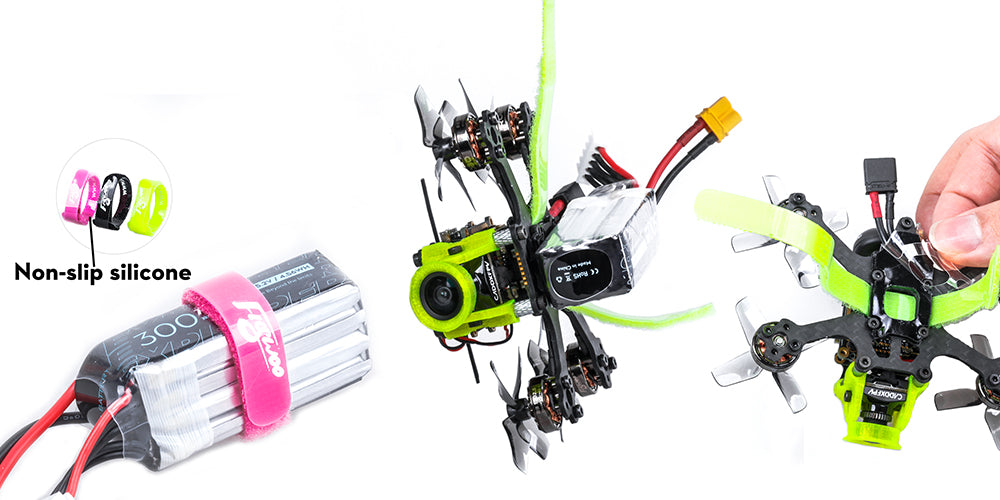 Goku F411 FC with Led
GOKU HEX F411 16X16 STACK, support 4s battery. Use powerful STM32F411 chip,5V/2A BEC, black box, WS2812LED
Support 2 complete hardware, 1 serial ports, I2C and other functions are all open ! Enough to meet all FPV needs.
Battery recommend
Flight time:
About 6min flight with Explorer 450mAh 4S battery
About :4 min flight with Explorer 300mAh 4S battery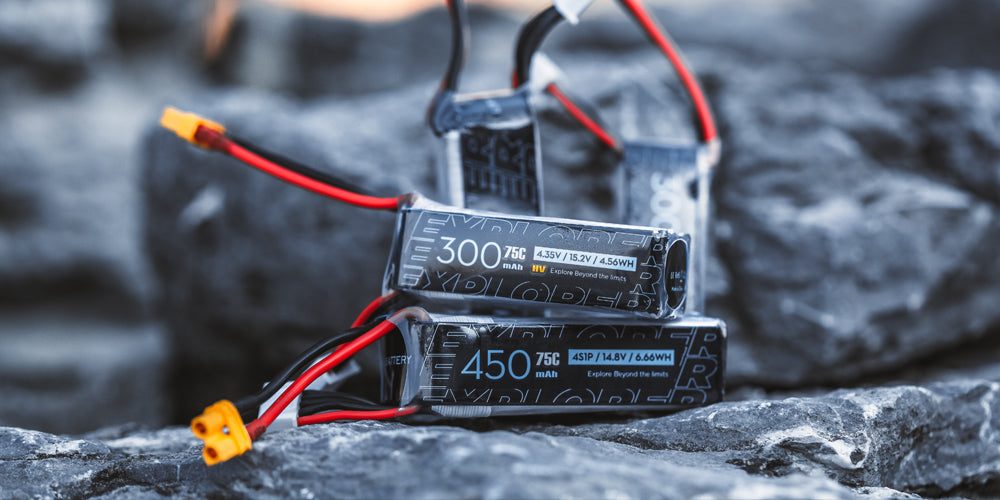 Includes
1 x Prebuilt and tested Firefly Hex nano
2 x Gemfan 1636 40mm 4-v2 Props
2 x FLywoo Battery Strap
1x Firefly spare hardware set
Video
Very excited to show this review of the FlyWoo Firefly Hex nano!

Flywoo Hex Nano HD | Micro Freestyle | Micro Cinewhoop | SMO 4k

Flywoo Firefly Hex Nano Review 😎

Flywoo Firefly Hex Nano hd wow!! unboxing and flight review

WORLD'S COOLEST DRONE? - Flywoo Firefly Hex Nano Drone

Flywoo has recently released the cutest hexacopter on the planet earth

Reviews
Firefly 1.6'' Hex Nano Analog V1.2 Micro Drone ( MPU6000 )
Payment & Security
Your payment information is processed securely. We do not store credit card details nor have access to your credit card information.