Roll over image to zoom in
Description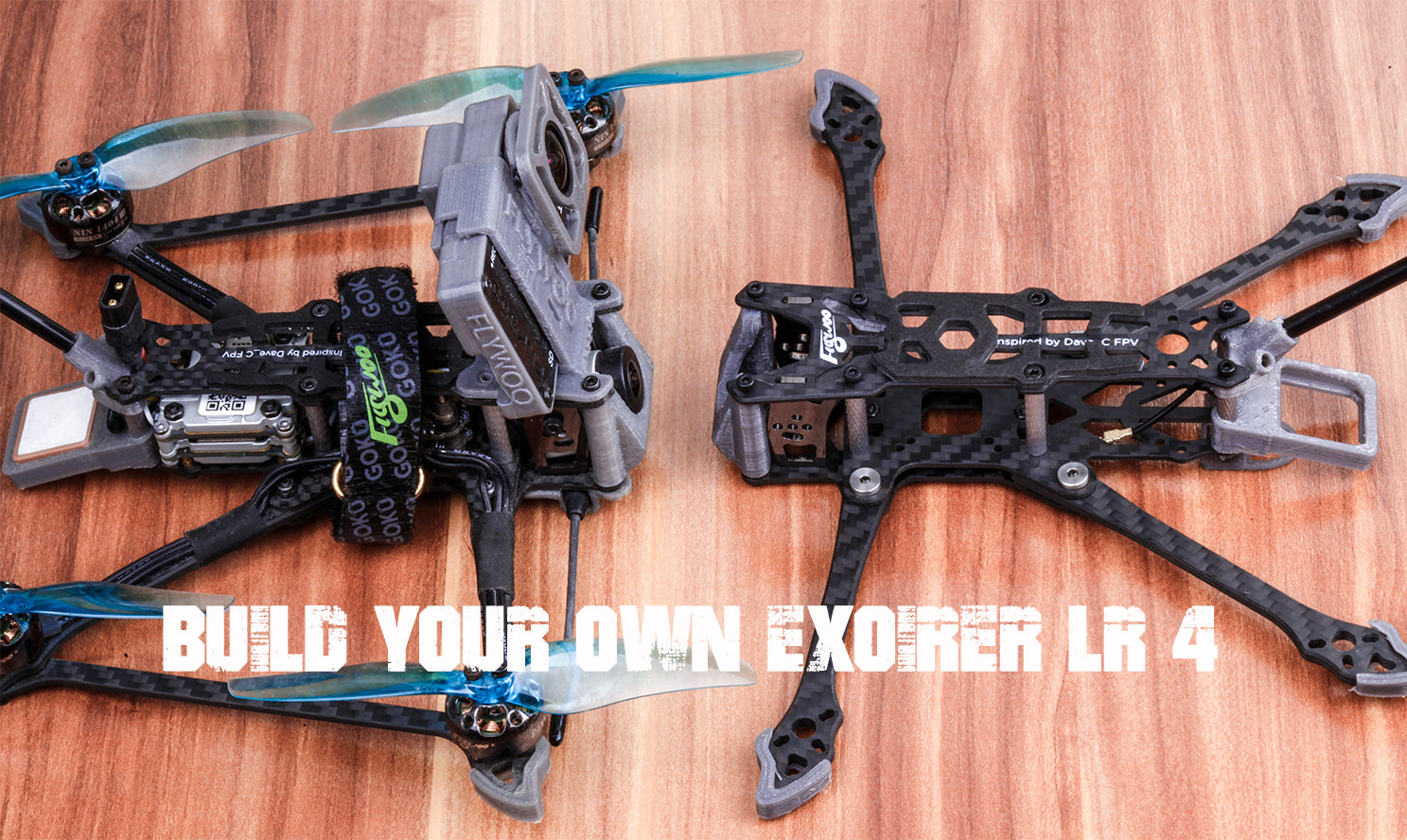 Description:
Co-Brand :Flywoo & Dave_c
Item Name: Explorer LR 4 Inch Frame Kit
Material: 100% 3K carbon fiber + 7075 aluminium alloy
Thickness of arms: 3mm
Thickness of top plate: 1.5mm
Thickness of bottom plate: 1.5mm
Weight: 41g
Accessories:
M2*5: 8pcs
M2*7: 8pcs
M2*8: 6pcs
M2*12:12pcs
Aluminum Standoffs M2*20: 4pcs
Aluminum Standoffs M2*25: 2pcs
TPU 3D Printed Parts :1 package
Flywoo Atomic 5.8G UFL Ant * 1 ( DJI hd LHCP \ Analog RHCP )
Recommended parts :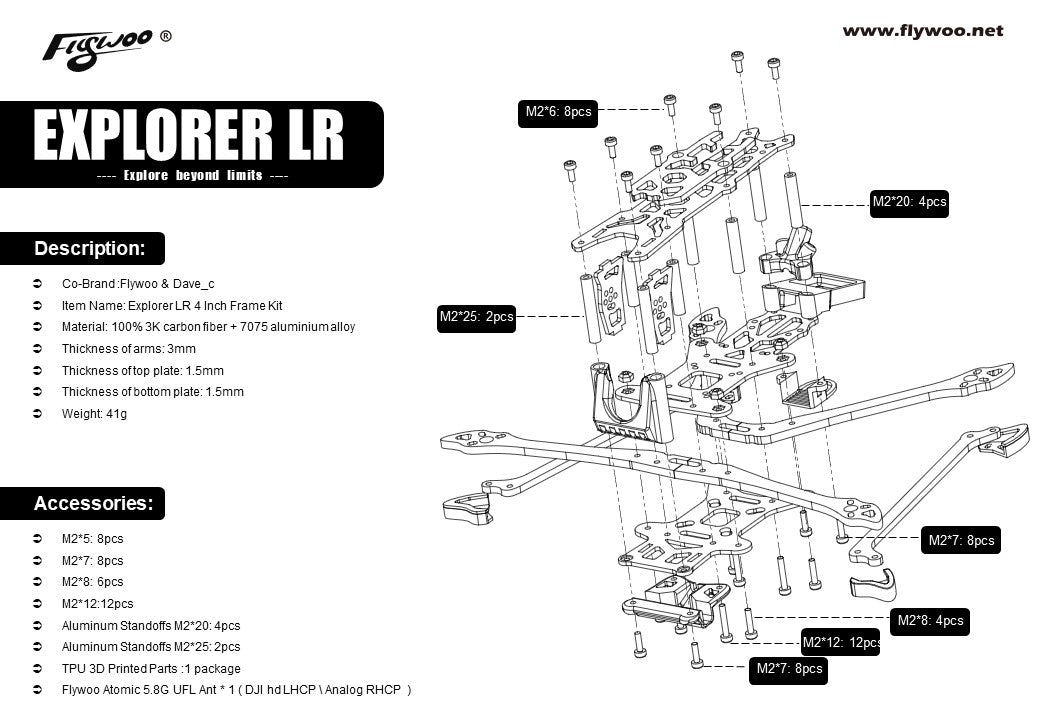 I like it
Beautiful frame however there are few things to consider in V3. Micro sized analog camera (19x19) fits only on one mounting position (closest to the front) and the camera is sticking out a bit, standoff is in the way of camera plastic connector. Also included 3D printed camera protector don't fit.
The crossfire mounting 3D printed part also don't fit if you are using arm locking screw with hex nut, screw is blocking coax cable hole.
Paint comes off camera mounting plates.
All 3D printed parts are sticky form glue.
Apart from these little problems frame is pretty solid and good looking.
Payment & Security
Your payment information is processed securely. We do not store credit card details nor have access to your credit card information.