Roll over image to zoom in
Description
Firefly Hex nano inav hexacopter , the world's first hex smallest inav platform developed by FLYWOO .
If you expect to have a smart drone? If you are looking forward to trying a new operating system (INAV) but don't know how to start? Then Firefly hex nano inav will be your best experience platform.
The Firefly using inav can do some smart action such as altitude hold , position hold , and return to home. As our slogn says " Use your imagination and have fun with your first 1.6inch Hexacopter
Specifications : 
Super non-slip upgrade
High Quality sticky battery pad for your LiPo Batteries. This durable battery pads made from PU material can stick to a battery at 90° on its side and even rotate 180° without falling!
Flywoo's newest strap offering is a perfect balance of light weight, functionality and durability. The surface of the Strap is covered with non-slip silicone . Perfect for micro drones

FC & ESC :
GOKU HEX F411 16X16 STACK,  support 4s battery. Use powerful STM32F411 chip,5V/2A BEC, black box, WS2812LED

Support 2 complete hardware, 1 serial ports, I2C and other functions are all open ! Enough to meet all FPV  needs.
Battery recommend :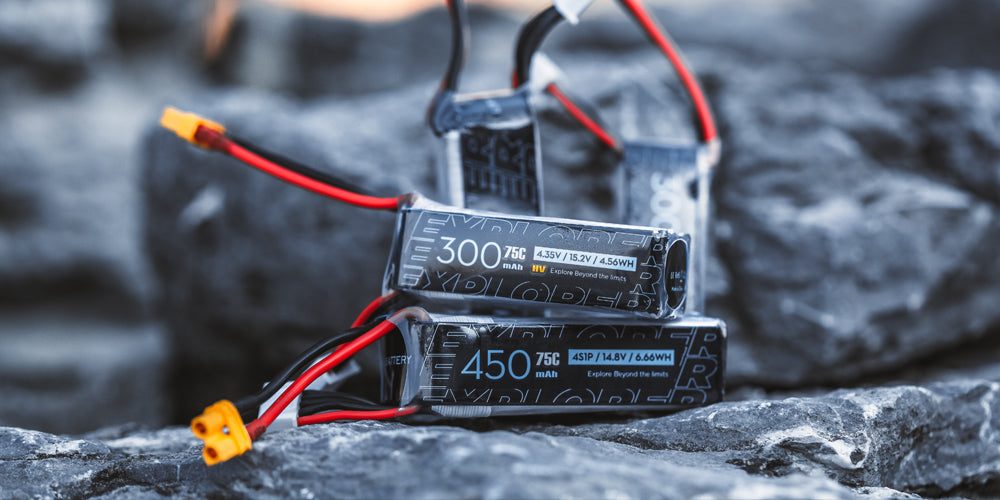 Propeller Protective guard

Each BNF will come with a set of black propeller guard & SMO Camera Power Cable 
Notice :  The color of prop guards is random ( Black / Lemon yellow )



Firefly inav device :
Equipped with GOKU GM8 MIN GPS V2.0 and Flywoo BQNANO V1.0 to meet the needs of INAV. BQNANO V.10 is the latest module developed by Flywoo,
BQNANO V1.0 built-in compass and barometer, and weighs only 0.6g, which is perfect for Ultralight INAV drones.
Includes : 
1 x Prebuilt and tested Firefly hex nano hexacopter
2 x HQ 40mm 4-Blades Props
2 x Lipo Strap
1x Goku mini gps v2.0
1x Flywoo BQNANO V1.0

FAQ :
Video
Very excited to show this review of the FlyWoo Firefly Hex nano!

Flywoo Hex Nano HD | Micro Freestyle | Micro Cinewhoop | SMO 4k

Flywoo Firefly Hex Nano Review 😎

Flywoo Firefly Hex Nano hd wow!! unboxing and flight review

WORLD'S COOLEST DRONE? - Flywoo Firefly Hex Nano Drone

Flywoo has recently released the cutest hexacopter on the planet earth

Reviews
Great Product, gread service, Flywoo rocks!
I ordered the Firefly Hex with (I think) anything selectable. Flywoo sent an amazing packing, and also an aftersales change of the order was possible without any problems.
If service is like this all the time, I'll be a loyal customer
Flywoo hex inav analog
As a first quad i find gpod quality price ratio. And design as well. Since this one i bought 2 other flywoo quads.
Go forward with innovation and give customer fidelity advantage.
bigger is better
Nice ... but make a iNav big one for November
Great all around quad
I have tested return to home. Position hold. Altitude hold. All works. Quad flies great. I have done over 10mins flights and gone exploring. I have lost s prop mid flight and made it home.
https://youtu.be/oWtLRx_5HQk
Only issue is sometimes I get gps error if I don't get a home fix soon enough and have to unplug battery and replug. Doesn't happen when flying just waiting for satellites. Also turn off satellite arm safety so you can by pass by flipping arm switch and arm with less than 8sat. But turn off return to home.
https://youtu.be/0nvL-d1I9PM
No Final Inav 3.0 Version ... just a old relase candidate
Be aware, that the Inav version is using an older 3.0 release candidate and currently there are no targets for the Hexa FC version to upgrade to the Final INAV 3.0 version, which provides important updates compared to the installed Inav 3.0 RC firmware!
So until Flywoo release a final firmware Inav3.0, it is not possible to update and you are stuck to the release candidate!
Payment & Security
Your payment information is processed securely. We do not store credit card details nor have access to your credit card information.