Roll over image to zoom in
Description
DESCRIPTION
Custom tube Durable 5.8G antenna for Digital FPV.
Custom tube. Strong hardness, not easy to bend. Tube Can effectively resist wind force in flight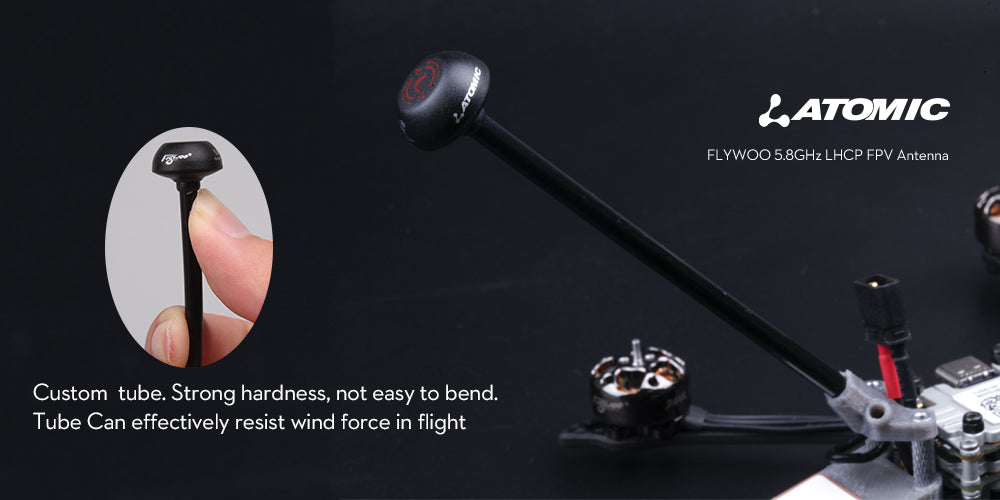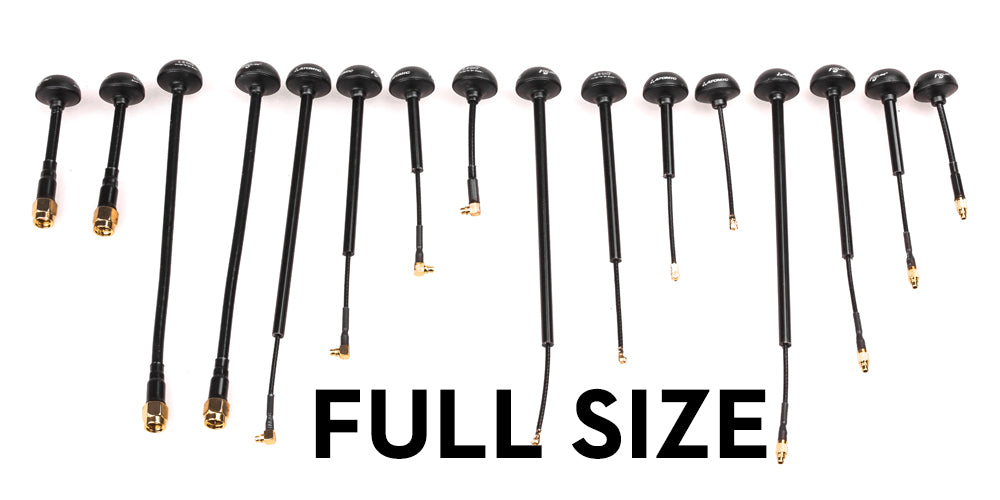 Use LHCP (Left Hand Polarization) for DJI Digital FPV! Default antennas are LHCP and Goggle Antennas are LHCP, both sides need to match! 

SPECIFICATION
Model: 5.8GHz LHCP FPV Antenna 
Frequency range: 5500-6000MHz
Gain: 3dbi
Axial Ratio: 0.7
Cable:RG1.37 
Length: 30mm/60mm/100mm
Interface: MMCX straight / 90°, UFL IPX
Polarization: LHCP
SWR: ≤1.5 (ON 5.8GHz)

PACKAGE INCLUDED
1 x 5.8GHz LHCP FPV Antenna
Buen diseño pero poco resistentes
Después de llevar un tiempo estas antenas he de decir que funcionan muy bien, los ovulos de la antena son de tamaño reducido pero por desgracia son poco resistentes.. he roto ya 5 antenas en golpes sin importancia...
Fragile because of stiffness
Nice and long but fragile, Does not like to take bends and is quite stiff. I had it on a fr7 7inch quad on a platypus mount, When I came to land the quad flipped (as they do sometimes when landing) and landed on the antenna. It snapped the top clean off. Probably will be fine on lighter quads
Flywoo ATOMIC 5.8GHz LHCP FPV Antenna For Dji Digital FPV
Very good Product. Installed on my custom 3inch build. It works well with the vista and DJI system
Good LHCP antenna for DJI
I'm using the antenna for my Explorer LR converted from analog to Caddx Vista, good quality for long range
Payment & Security
Your payment information is processed securely. We do not store credit card details nor have access to your credit card information.