Roll over image to zoom in
Description
Explorer LR quad is the masterpiece of the collaboration between Flywoo and #micro long range original creator Dave_C . #Micro long range is a brand new field, and we will explore more fun in this field with Dave_C in the future.

Features
The V2 version features a powerful F745 flight controller packed with features including a barometer, blackbox, 7 complete hardware serial ports, I2C functionality and WS2812 LEDs on each corner.
Built-in Bluetooth module, You can use mobile devices to set the parameters of the flight
The lightweight 4-inch quad below 250g even if you connect with the battery, meet the current requested of FAA rules. Easy to control and long flight time, we strongly recommend to FPV beginners and pilots who like to cruise!
Built-in Smo 4k camera power cable
Upgrade GPS to V2.0, use copper foil to effectively prevent the signal from being interfered by Vista
Main Changelog V2:
1、 Caddx Nebula Pro Digital HD System \ Caddx Polar Digital HD System

2、 Equipped with Goku F745 16x16 stack ( Link )
3 、GPS upgraded to V2.0 Faster and more stable (Link )
4、Built-in SMO 4K Camera power cable
5、Built-in BT-Nano Moudle ( LInk )
Specifications :

Super non-slip upgrade
High Quality sticky battery pad for your LiPo Batteries. This durable battery pads made from PU material can stick to a battery at 90° on its side and even rotate 180° without falling!


FC & ESC
GOKU F745 16X16 STACK Use powerful F745 BGA chip,barometer, black box, WS2812LED,support 7 complete hardware serial ports, I2C and other functions are all open ! Enough to meet all FPV needs.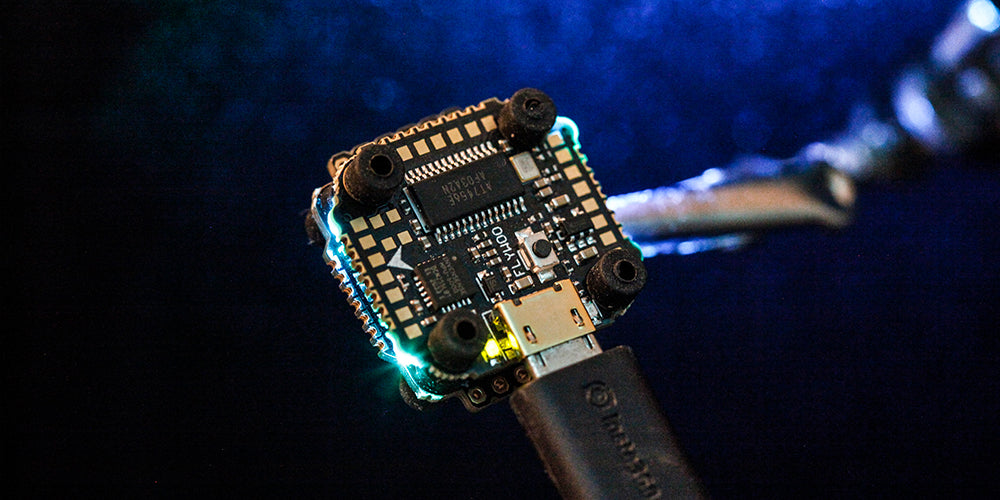 Includes : 
1* Prebuilt and tested Explorer LR Drone 

1* Side carbon plate 1 set

1* Spare srew

2*Gemfan 4024 4pcs 
Video
This BNF 4" Long Range Drone Flies for 18 minutes!
Flywoo Explorer LR 4" reminded me how fun FPV is supposed to be
THE FUTURE OF LONG RANGE FPV - FLYWOO Explorer LR
This is the BEST FPV Long Range Drone Under 250 grams - Explorer LR
37minute FPV flight - Flywoo Explorer LR
KING of Under 250g Long Range KWADs // Flywoo Explorer LR
50km con un MICRO DRONE per FPV è POSSIBILE?
Explorer LR 4 V2 HD Micro Long Range FPV Ultralight Quad Bnf w/ Caddx Polar Digital HD System
Extremely satisfied
One of the highest quality and fun non-acro quads. Long flight time. GPS lock is fast and solid. Despite it being non-acro I was able to reach 107km/h.
Camera is the weakest point, Polar camera at daylight is suboptimal. I understand at the time it was the best among ones that are available. I ordered Nebula Pro as a replacement, and I hope in the future it will come as standard.
( The last one )Explorer LR 4 V2 HD Micro Long Range FPV Ultralight Quad Bnf w/ Nebula Pro TBS
Flywoo LR 4 V2
Very good product, I flew quad after very long time and this is another league especially digital quality view and performance. The manual should be reworked especially for each receiver system particularly.
Amazing
This is my first digital quad and wow. I love it. I can see everything and the gps is a great safety net.
Payment & Security
Your payment information is processed securely. We do not store credit card details nor have access to your credit card information.